Neighbors: Joyce Mayberry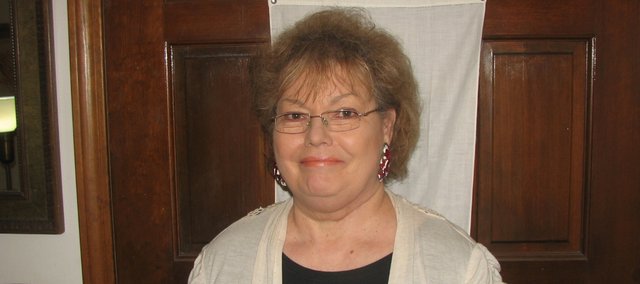 Occupation: Homemaker
Place of birth: Polo, Mo.
Family: Husband, Don; and two daughters, Traci and Susan
Q: When did you move to the Basehor area, and what brought you here?
A: 1978. My dear friend Jack Brock, Sr., now deceased, persuaded us to buy a lot and build a house here, just as he had done. It was the adventure of a lifetime and turned out great.
Q: What's the biggest risk you've ever taken?
A: Flying to Holland with one of my daughters, to visit a former foreign exchange student.
Q: What's the best piece of advice you've ever been given?
A: When you put Jesus at the center of your life, everything else will fall into place.
Q: What three things would you want people to know about you?
A: I am married to my very best friend; I have a great sense of humor; I am thankful for all my family.
Q: What did you want to be when you grew up?
A: I always wanted to be a wife and mother.
Q: What's your ideal vacation spot?
A: I take several mini-vacations a year to Tammy Anderson's Lotus Blossom Day Spa in Bonner Springs. It's a totally hassle-free vacation for one solid hour!
Favorites:
Song: "At Last," by Etta James
Color: Lady Bobcats' green and gold
Food: Grilled chicken salad at Olive Garden