Basehor-Linwood spellers land in top 10 at Great Bend bee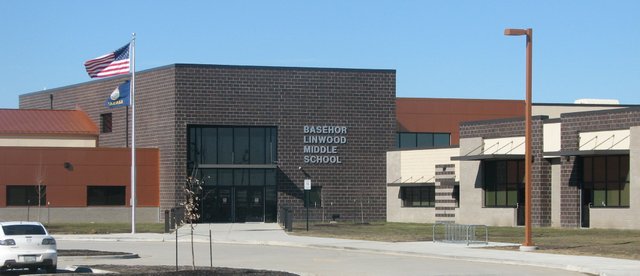 Two Basehor-Linwood Middle School students placed in the top 10 out of 83 participants at a regional spelling bee in Great Bend this past weekend.
Eighth-grader Aly Levinson tied for sixth and sixth-grader Calder Hollond tied for 10th at the Great Bend Tribune Sunflower Spelling Bee on Saturday.
Hollond finished first and Levinson second in the Leavenworth County Spelling Bee in February, qualifying them for the regional bee, the winner of which is eligible for the Scripps National Spelling Bee.
Levinson and Hollond were honored at the Basehor-Linwood school board meeting Monday.