Basehor City Council candidate Fred Box, longtime resident, hopes for more growth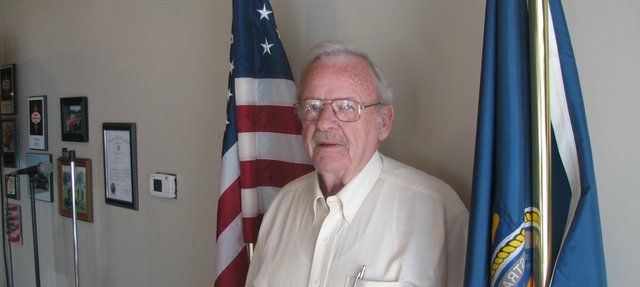 Editor's note: The Sentinel continues its coverage of the April 5 local elections this week with profile stories introducing you to three of the six candidates running for three Basehor City Council seats: newcomers Fred Box and Richard Drennon and incumbent council member Iris Dysart.
Go here for the Sentinel's story on Richard Drennon, and go here for the story on Iris Dysart.
The other city council candidates are newcomers Travis Miles and Bob Moore and incumbent Bill Moyer.
The last day to register to vote before the local elections is Monday.
Fred Box likely knows Basehor as well as just about anyone, having first moved to the city as a child in 1947, when a sign listed its population at 276.
But as familiar as he is with the place, he still sees new faces all the time, he said.
"It's funny when you go to Kelley's (Grille and Bar) and eat, when you've lived here as long as I have, and not know anybody in the building," Box said.
Box wants to continue the growth that has brought those streams of new faces to Basehor, he said, and he hopes to help do so as a city council member. He is one of six candidates running for three Basehor City Council seats up for election on April 5.
His campaign for a council seat did not start out as his idea, he said.
"I had a number of people in Basehor ask me to run, because of my leadership ability," Box said. "I really feel like I can make a difference."
Box has honed those leadership skills as the commander of the Basehor VFW Post 11499 during the past six years, as well as during a 20-year Army career during which he served three tours in Vietnam, earning multiple Bronze Stars and Purple Hearts.
"I'm very easygoing. However, I'm very thorough," Box said. "I can also be demanding at times because of my military background. I like things to be done right."
For the city to continue the pattern of growth it has had since he first arrived, it will need to focus on attracting businesses, he said. A flourishing "Main Street" filled with businesses, he said, could serve as a calling card for the city.
"If we get more businesses in here, and with the quality of schools we have, people are going to build and buy out here," Box said.
He said he'd be willing to reach out to businesses to promote Basehor's qualities as a potential location. In fact, he said he considers such activity part of the job of a city council member.
"If you don't want to do the job, don't run for the job," Box said.
His work running a small construction business and leading the VFW Post, he said, helped give him an idea of what businesses are looking for.
Box said he would like the city council to take more time on some of its decisions to make sure it is being fair and reflecting the desires of its the city's residents.
"When you make those decisions down there and you vote, it's going to affect all the public here," Box said.
As for his thoughts on city council decisions in the last few years, Box said he disagreed with the amount of money in tax incentives that was offered to the operators of the now-defunct Wolf Creek Marketplace grocery store. And he felt the recent 40 percent increase in sewer rates to meet debt obligations was far too high, he said.
"There's a lot of our senior citizens in Basehor who need that extra $20 that's being charged for the sewer," Box said.
He said he would have preferred for the city to raise the rate more gradually over several years, waiting to see whether home building increased and brought additional connection fees to the city's sewer fund.
Box has enjoyed his campaign for the council, and he is prepared to learn about the operations of the city and make decisions, he said.
"It's been a lot of fun so far," he said. "I realize it's going to be a lot of hard work.