Incumbent Iris Dysart says prep work crucial for Basehor City Council seat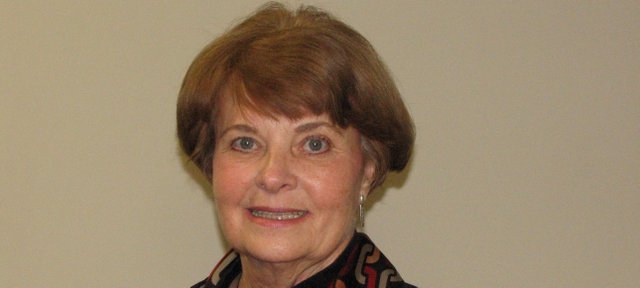 Editor's note: The Sentinel continues its coverage of the April 5 local elections this week with profile stories introducing you to three of the six candidates running for three Basehor City Council seats: newcomers Fred Box and Richard Drennon and incumbent council member Iris Dysart.
Go here for the Sentinel's story on Richard Drennon, and go here for the story on Fred Box.
The other city council candidates are newcomers Travis Miles and Bob Moore and incumbent Bill Moyer.
The last day to register to vote before the local elections is Monday.
For Iris Dysart, serving on the Basehor City Council boils down to preparation.
Before every council work session or meeting, she spends hours poring over the council's agenda and accompanying paperwork, she said. Her meticulous nature made it quite a challenge, she said, to make her way through all the issues in front of the council after she was first elected in 2003.
"I'm like a dog on a boot," Dysart said. "If I'm working on something, I won't let go until I'm satisfied."
Dysart is running for re-election to the city council, one of six candidates running for three open seats in the April 5 election. She previously won election in 2003 and 2007, and she lost narrowly in the 2009 election for mayor.
Now that she is an experienced council member, with eight years' worth of experience, she laughs about how overwhelming the job was at first.
"It was a steep learning curve for me when I first got in," she said. "It scared me half to death."
But she said she's quite serious about getting all the information she can, so she can determine what's in the best interest of Basehor's citizens.
"The citizens are the eyes and ears, and we are their voice," Dysart said. "And I take that commitment pretty seriously."
Dysart acknowledged that she often ends up the only council member to vote "no" on a decision. Recent examples include the 40 percent sewer rate increase passed in December, the approval of a new solid waste contract that includes curbside recycling for an extra $2 per month and the April 2010 decision to purchase the Field of Dreams athletic complex.
"I have just always tried to be considerate and thoughtful of the people in the city, what would be good for them," Dysart said.
Many times, she said, that means being cautious with taxpayers' money. Another issue on which she often voted "no" was the offering of tax incentives to the operators of the Wolf Creek Marketplace grocery store. She said she'd like the city to show restraint in giving such tax breaks to other businesses in the future, including any new tenant that moves into the former Wolf Creek building.
"I think we're eroding our tax base, sales tax and property tax and everything else, when we start giving away too much," Dysart said.
She said that taking care with new businesses and developments would be crucial for the city council in coming years if the economy picks up and rapid growth resumes.
Dysart would welcome that rapid growth, she said, and the city of Basehor has much to offer, though much depends on broader economic factors.
"We have very good schools, a new library, and I think that's going to attract people when the economy turns around and we start building again," Dysart said.
She said she views her job as making decisions that her constituents would want her to make, even if it puts her at odds with the other council members. But she said that such disagreements don't mean she doesn't have respect for them.
"We can disagree up there and get pretty emotional, but when we get off that bench, it's over," Dysart said. "And that's the way it should be.
Iris Dysart declined to conduct a video interview with the Sentinel.