BLHS

grad Schaake helped

KCKCC

to big year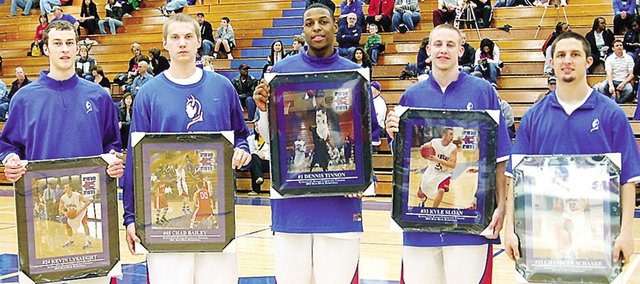 Chandler Schaake played just one season of basketball at Kansas City Kansas Community College, but it turned out to be a big year for the Blue Devils.
KCKCC turned in its first 25-win season in school history as it went 25-7. It also was the first Blue Devils squad to win 14 games in the Jayhawk East conference while earning a tie for second place after being picked in the preseason to finish sixth.
KCKCC coach Jon Oler became the first Blue Devils coach to garner Coach of the Year honors, and Dennis Tinnon became the first KCKCC player to lead the nation in a statistical category as he was tops in rebounding with 13.4 boards ber game and fifth in scoring with 23.2 points.
Schaake averaged 2.4 points per game and shot 50 percent from 3-point range for the Blue Devils to go along with 0.94 assists, 0.58 rebounds and 0.48 steals.