District adds new coaches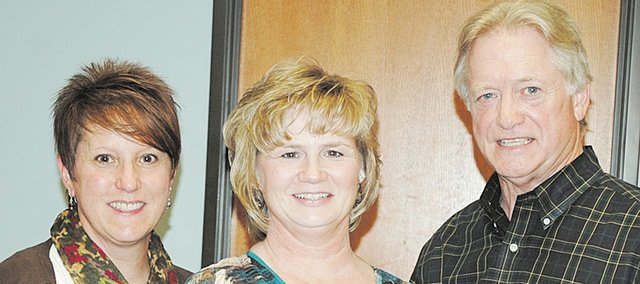 The USD 204 Board of Education unanimously approved hiring two new assistant coaches at Bonner Springs High School: one for the girls softball team and one for the girls soccer team.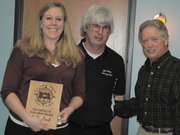 Athletics Director John Hilton said the coaches were needed since the numbers of players on each team have increased. There are currently 34 girls on the softball team and 37 on the soccer team. He also said it would put BSHS more in line with other schools in the Kaw Valley League, such as Mill Valley and Basehor, all of which have at least three coaches on the girls softball and soccer teams.
Hilton said parents had been asking when another coach would be added to the girls soccer team after a third coach was added to the boys soccer team this year. Hilton said the boys team had about 50 players.
"And so we've kind of put ourselves in a spot where our girls expect the same treatment that our boys got by adding that third coach, and I think it's definitely warranted with 37 girls," Hilton said.

The stipend for each position would be $3,374, Hilton said. And while the position has not been offered to anyone, he said he expected Seth Gallagher, who had been added as the third coach for the boys soccer team, to take on the girls coaching responsibilities, as well. He mentioned Ashley Razak, district IT tech assistant, as a possibility for the third girls softball coach.
Also on Monday, the board:
• Unanimously approved the adoption of the agenda.
• Unanimously approved the minutes from the March 7 meeting.
• Unanimously approved warrants totaling $129,992.61.
• Heard the announcement regarding the first two recipients of the Education Foundation's Excellence in Education Award. The award recognizes staff members who have demonstrated excellence in the workplace, and each recipient is one that has been nominated by a fellow staff member.
The recipients were Bonner Springs Elementary nurse Tammy Dooley, who was nominated by BSE principal Kim Mitchell, and district IT tech assistant Ashley Razak, who was nominated by director of technology Ken Clark.
Two more recipients will be named at a board meeting during the month of April.
• Unanimously approved the 2011-2012 academic calendar.
• Heard Superintendent Robert VanMaren's update. Included in his report was that the district now had 90 homeless students, which is one greater than last year's number. The McKinney-Vento Homeless Assistance Act defines homeless children as being those without "a fixed, regular and adequate nighttime residence." VanMaren said this means they could be sleeping anywhere from a motel to the couch of a friend or neighbor. Under the act, he said, the district is required to provide transportation from wherever they are staying to school and back each day.