Neighbors: Deanna Hutchinson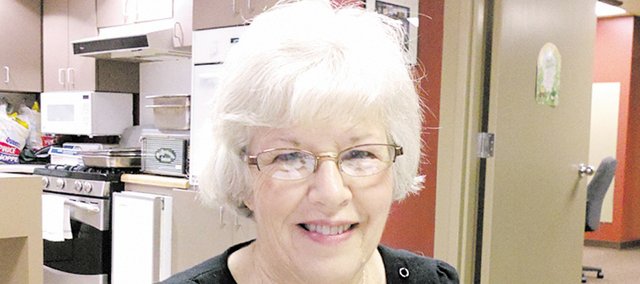 Occupation: Retired
Place of birth: St. Louis, Mo.
Family: Husband, two grown children, seven grandchildren and my 91-year-old mother.
Q: When did you move to Edwardsville, and what brought you here?
A: 1971. We moved from the Mission area to Edwardsville to build a new home on an acre of land owned by my husband's aunt. She had a dog kennel called Good-B-Havin Kennels at the time.
Q: What's the biggest risk you've ever taken?
A: I am not a risk taker. But when my husband and I moved to Memphis, Tenn., in 1988, I didn't know how that was going to turn out. We only lived there three years and met many nice people.
Q: What's the best piece of advice you've ever been given?
A: What goes around comes around! Treat people the way you would like to be treated and they will treat you the same way back.
Q: What three things would you want people to know about you?
A: I am very outgoing and friendly, I'm responsible, and my family is the most important thing in my life.
Q: What did you want to be when you grew up?
A: I started college to become a teacher but got off track and worked with seniors the majority of my work experience. I did work with children the last eight years before I retired.
Q: What's your ideal vacation spot?
A: The Colorado Rockies or any other mountain area.
Favorites:
Song: Any type of music. I love to play piano.
Color: Blue (any shade)
Food: I will eat anything that doesn't bite me first.