BLHS

spring play, 'Under the Influence,' deals with drugs, alcohol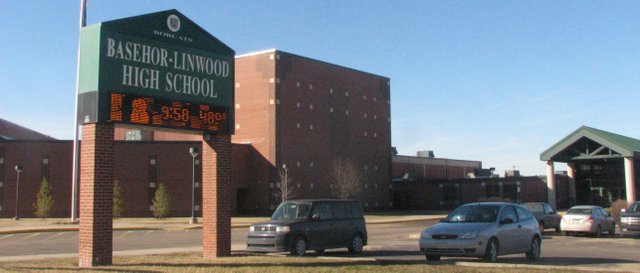 The Basehor-Linwood High School theater department next week will present its spring play, "Under the Influence."
The drama concentrates on characters whose lives have been affected by drugs or alcohol.
BLHS teacher Rebecca Knowles, the director of the play, said the performance could help spark conversations about the difficult topic of drug and alcohol addiction.
"It's a subject that isn't approached a lot, especially through high school theater or in a high school arena," Knowles said. "This is going to be such a non-threatening way to talk about this topic."
Before and after the production, representatives from organizations that provide drug and alcohol treatment will be available at informational booths for members of the community who may be affected by addiction, as well.
Performances will be at 7 p.m. on Thursday, March 31, Friday, April 1 and Saturday, April 2 at the high school. Tickets will be $1 for students or senior citizens and $3 for adults. Knowles said the theater department did not recommend the show for young children because of its subject matter.
The informational booths will be open by 6 p.m. each day, Knowles said.
For more on "Under the Influence," check Thursday's web and print editions of the Sentinel.