T-Bones announce
MIAA

Tournament returning to CommunityAmerica Ballpark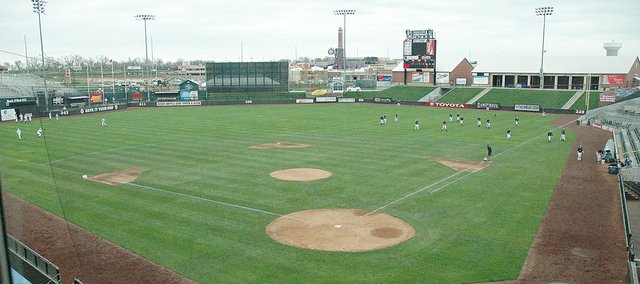 The Mid-America Intercollegiate Athletics Association will have its conference tournament again this year at CommunityAmerica Ballpark, the Kansas City T-Bones announced Monday.
The tournament will be May 12-15, at the ballpark, which is home to the T-Bones. It will feature six teams and begin with a single-elimination round for seeds 3-6. A four-team, double-elimination format will follow.
The MIAA consists of NCAA Division II schools from Missouri and Kansas, as well as University of Nebraska-Omaha, which will be joining Division I conference the Summit League in the fall. Fort Hays State, Washburn and Emporia State are in the MIAA.