Basehor City Council candidate questionnaire: Iris Dysart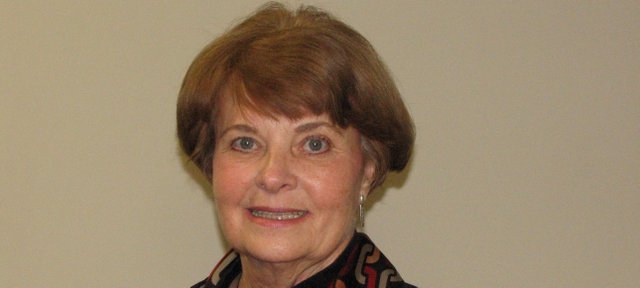 Incumbent Iris Dysart is one of six candidates running for three Basehor City Council seats in the April 5 election. Below are her responses to a questionnaire distributed by the Sentinel to the city council candidates.
For information on the other candidates and other election details, take a look at the Sentinel's 2011 local election voter's guide.
Biography: Iris Dysart
Age: Not provided
Family: Two sons and one granddaughter
Current employment: Retired
Past employment history: 14 years in banking
Education: High school graduate
Number of years lived in community: 15
Previous public offices held: None (city council member since 2003)
Community involvement: None currently; former member of writers' group at Basehor Community Library
What made you decide to run for election re-election to the city council?
I've acquired a great deal of knowledge and experience in city governing. Basehor is my home, and I want to continue serving on the council.
What special qualifications would you bring to the office?
I've served two terms as a Basehor City Council member, from 2003 to 2011.
How would you characterize your decisions and your voting record during your time on the city council?
Decisions should be based on obtainable facts. Voting is based on consideration of effect on citizens and community. Uppermost in my vote is what is best for the people in Basehor.
What leadership qualities do you possess?
I take serving on council as a serious commitment to the citizens. I review all agenda items, using information from past council meetings and decisions, to arrive at action that is in the best interests of Basehor. I'm good on follow-through and will check out facts necessary to make input and the best vote possible.
How do you plan stay in touch with constituents if you are elected?
I frequently receive phone calls and emails from citizens. I follow up on issues brought to my attention by on-site visits, fact gathering and whatever is needed to respond to their requests.
Describe what you see as the main role of a city council member.
To be thoroughly prepared for council meetings — researching the agenda, researching for facts. As council members, we are the connection between Basehor citizens and the city. They are the eyes and ears, and we are their voice.
What is the city of Basehor's best attribute, and why?
Location — Basehor is quickly accessible to four major highways, we're within 20-25 minutes of KCI, sports stadiums, museums and five major cities. Basehor combines being rural with a growing city atmosphere.
What are the three most important issues facing the city, and how would you confront them?
• The need to attract business — Basehor has incentives and commercial sites which encourage business development.
• The need for homebuilding to start up again — Basehor has incentives for builders, such as the Neighborhood Revitalization Plan, and recently adopted a plan that permits builders to delay payment of some required fees to be paid after homes are built.
• The KDHE loan for the wastewater treatment facility — New homes are necessary to relieve the burden on the current users who had a 40 percent increase on their sewer bill on Jan. 1.
Under what circumstances would you favor increasing property taxes or sales taxes?
I am not in favor of increasing taxes. I believe that with fiscal responsibility and responsible money management, raising taxes can be avoided.
How would you increase the city's tax base?
Actively working on attracting new home construction and new business revenues.
What can the city do to increase economic development?
See answers in No. 9. Work with the Leavenworth County Development Corporation and attract new home construction and new business revenues.
Are you satisfied with the job being performed by the city's professional staff, and why?
I think good communication between the mayor, staff and council produces the best results on issues for everyone.
How would you evaluate the city council's decisions regarding the city's sewer system and sewer rates, and what would you do differently, if anything?
I believe we borrowed too much, built too big, depended on growth that didn't happen and now have placed a financial burden on the citizens connected to the sewer system.