Basehor-Linwood school board candidate questionnaire: Jeané Redmond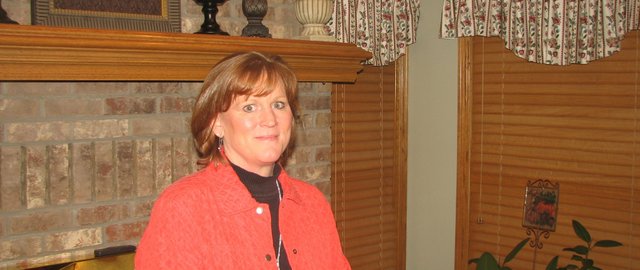 Incumbent Jeané Redmond is one of two candidates running for Position 1 on the Basehor-Linwood school board in the April 5 election. Below are her responses to a questionnaire distributed by the Sentinel to the school board candidates.
For information on the other candidates and other election details, take a look at the Sentinel's 2011 local election voter's guide.
Biography: Jeané Redmond
Age: 48
Family: Husband Larry Redmond, daughters Bailey and Brooke Redmond
Current employment: Senior Vice President and Regional Manager, U.S. Trust
Past employment history: Kansas State University Agricultural Extension Assistant
Education: Bachelor of Science from Oklahoma State University in agricultural economics; Master of Science from Kansas State University in agricultural economics
Number of years lived in the Basehor-Linwood area: 21 years
Previous public offices held, if any: USD 458 school board
Community involvement: Currently: BLHS Booster Club; Board of Directors for Kansas Society of Farm Managers and Rural Appraisers. Past involvement: School volunteer for many years, BES Site Council, Assistant Girl Scout leader and Sunday school teacher.
What made you decide to run for re-election to the Basehor-Linwood school board?
Our district will continue to face fiscal challenges with more state funding cuts coming. I want to continue supporting our administrators as we work to meet difficult budgets and support quality education. I am proud of the improvements we have made to our district's facilities and would like to be a part of the future projects if funding allows.

What special qualifications would you bring to the office?
I have served on the school board and bring prior experience to the board. I have a daughter attending BLHS and a daughter that recently graduated from BLHS. I earned an advanced college degree and post-college accreditations. I understand the benefits of a good education.

How would you characterize your decisions and your voting record during your time on the school board?
My decisions have been fair and unbiased. My voting record supports efforts to provide our students with a quality education.
What leadership qualities do you possess?
I have the ability to listen and consider all information available and make decisions that benefit the majority. I work and communicate well with people from various backgrounds and experiences. I am in a leadership role at work supervising and motivating associates.

How do you plan stay in touch with constituents if you are elected?
I attend many school activities and am always willing to hear from parents and teachers about issues on their minds. I am available by phone or email.
Describe what you see as the main role of a school board member.
Our role is to support the superintendent, assistant superintendent and building administrators, review board policy to make sure it supports the district's strategic plan, be fiscally responsible to our patrons and work to balance funding between academics and activities.
What is the best attribute of our school district, and why?
Our best attribute is our dedicated and talented teachers. We ask teachers to do more with fewer resources. Our teachers have a passion to educate our students and are willing to spend extra time with the students that need additional help.
What are the three most important issues facing the school district, and how would you confront them?
Funding is the No. 1 issue we are facing. We continually have to be smart about how we spend the district's money. The main goal is to find ways to cut the budget without negatively impacting the classroom.
We also need to continue to ensure our students are making Adequate Yearly Progress (AYP).
We must also continue hiring and retaining quality teachers that have the talent and skill to inspire our students to achieve their highest potential. Retaining quality teachers is also a must in times of budget cuts. Teachers have had minimal raises and their salaries frozen over the last three years. We have to find other methods of retaining our teachers such as creating a positive work environment with our facilities and building administrators, encouraging parent support, and bringing the teachers into the decision process through Interest Based Bargaining (IBB) where the teachers have a voice in matters that affect them.
Do you think public schools are adequately funded? Why or why not?
I believe public schools were adequately funded three years ago. But with the current level of state funding we are not adequately funded. Our district is putting off purchases of teaching materials and fair teacher raises and has made cuts in personnel that have created heavier loads for teachers.
What areas of the budget would you target for spending cuts, if those become necessary?
The board and administration have made a number of budget cuts over the past three years. The main objective is to make cuts that don't affect the classroom and the education of our students. We have cut overtime, bus routes, teachers' early retirement, maintenance expense, central office personnel, JV cheerleading, summer school and teacher positions. There is no more fat in the budget. Some say we need to look at cutting activities and sports programs. Activities and sports play a huge part in our students' education. Research from the University of Kansas found that 94 percent of high school dropouts were not engaged in any activities or sports programs. We are now looking for cost savings by using our utilities more wisely. The truth is that 80 percent of our district's budget is personnel expense. After next year if state funding is cut again, there will be some very hard decisions to be made.


Are the district's teachers being compensated fairly? Why or why not?
No, our teachers are not being fairly compensated. They have gone without adequate raises for the past three years. We have lost approximately $1.4 million from our budget in the past three years and will lose another $400,000 from state funding next year. With cuts of nearly $1.8 million we have not been able to give the raises our teachers have earned.
Under what circumstances would you favor increasing property taxes?
After passing a bond issue four years ago, it is important to keep the mill levy flat. However, if state funding continues to fall and drops to the level that will no longer adequately fund our educational system, I don't know where else the funds would come from.