Chief's Corner: Know your Basehor pet regulations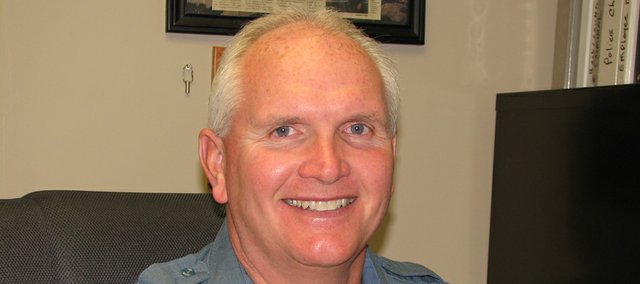 With the beginning of spring and the warmer temperatures, we are all eager to start enjoying the great outdoors. For many of us this means taking our pets for walks around the city. Before you venture out for that great walk with your pet, there are a few things of which I would like to remind everyone about owning a dog or cat in the city of Basehor.
If your pet is outside of a fence or other enclosure that restrains the animal to a particular premise, then it must be on a leash and under your control. This leash law applies for all areas of the city including our City Park. If your pet is running loose and our Animal Control Officer picks it up, you will be cited for Animal at Large and also have to pay an impound fee to get your pet back. When you are walking your pet around town it is unlawful for the animal to damage public or private property other than that of its owner with its excrement. It is your responsibility to clean up after your pet and failure to do so could result in a citation being issued. It is also against our ordinance for your pet to cause any condition that threatens or endangers the health or well-being of any person or other animals.
This time of year we start receiving numerous complaints about barking dogs because our pets have been cooped up all winter long and we are so happy just to let them out and forget about them for awhile. Unfortunately, the pets often want back in and bark to let us know it. It is against our ordinance for any animal to frequently and habitually bark, howl, yelp, meow, roar, screech or disturb the peace of any neighborhood.
The city also has a limit of no more than two dogs and two cats or a total of four animals kept at the same address or on the same premises without the consent of the governing body. The city also requires that all pets be registered and licensed, and this process can be taken care of at the police department during normal business hours.
A complete list of all our animal control rules and regulations can be found on the City of Basehor website, cityofbasehor.org. We have a lot of pet owners in the city and we do our very best to protect and provide for everyone's safety when it comes to animals being kept in our city. We also strongly encourage everyone to have their pets spayed and neutered.