Basehor-Linwood school board candidate questionnaire: Larry Harms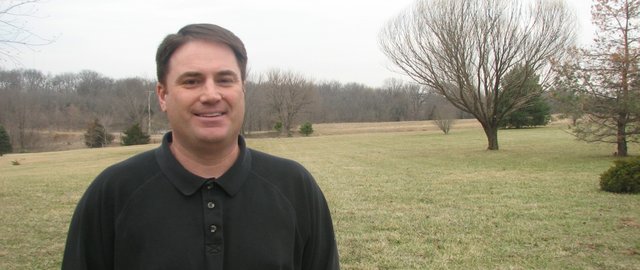 Larry Harms is one of two candidates running for Position 1 on the Basehor-Linwood school board in the April 5 election. Below are his responses to a questionnaire distributed by the Sentinel to the school board candidates.
For information on the other candidates and other election details, take a look at the Sentinel's 2011 local election voter's guide.
Biography: Larry Harms
Age: 45
Family: I'm married, and I have one child in the district, a sixth-grader.
Current employment: I work for a local transportation brokerage.
Past employment history: I have nearly 22 years as a union construction electrician.
Education: High school diploma, a few years of college, and then I graduated from a four-year trade school.
Number of years lived in the Basehor-Linwood area: 35 years
Previous public offices held, if any: None
Community involvement: Youth sports coaching and officiating
What made you decide to run for election to the Basehor-Linwood school board?
The reason I chose to run is there are many huge decisions that this district has ahead of them to make regarding the budget, and I just want to be a part of that process. I want to participate.
What special qualifications would you bring to the office?
I'm not a politician, but I'm a very creative idea person, and I love to solve and fix problems.
How do you plan to familiarize yourself with the issues that come before the board?
Just to dive in, and learn as much about it as quick as I can.
What leadership qualities do you possess?
I'm not going to shy away from a problem that exists, and I'm going to come up with a good answer, a good solution.
How do you plan stay in touch with constituents if you are elected?
I'm always going to be available. I'm in the phone book -- I'll answer emails and phone calls as they come at me.
Describe what you see as the main role of a school board member.
You're the elected official that's put in place to make decisions concerning the school district.
What is the best attribute of our school district, and why?
I think it's a great place for a kid to get an education. It's a very positive environment — great facilities. I've experienced everybody on the staff, and the administration's really good people.
What are the three most important issues facing the school district, and how would you confront them?
We have to maintain what we have, plan for the future, and it all has to fit into the budget they give us.
Do you think public schools are adequately funded? Why or why not?
I'm sure every district would like to have more funding, to offer more programs, but we're going to have to make the best we can with what we get.
What areas of the budget would you target for spending cuts, if those become necessary?
You have to take care of the needs of the district before you take care of the wants. And we just have to be, hopefully, efficient enough with our needs that we can pay for some of our wants.
Are the district's teachers being compensated fairly? Why or why not?
My understanding is that we are able to offer teachers competitive wages compared to surrounding districts.
Under what circumstances would you favor increasing property taxes?
As a last resort.