Neighbors: Ashley Razak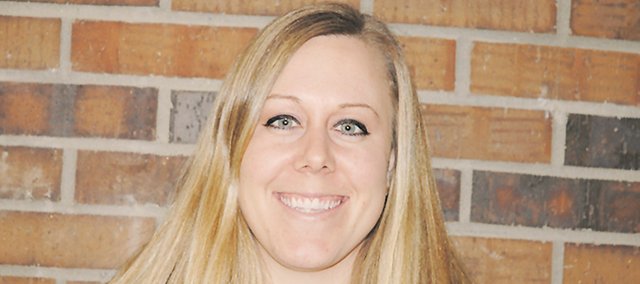 Occupation: Technology assistant at USD 204
Place of birth? Great Bend
Family: Husband – Kyle; daughter – Harper; son – Hudson
Q: When did you move to Bonner Springs and what brought you here?
A: I moved to the Bonner Springs/ Edwardsville area in May of 2003, after I graduated from K-State, to live with my husband. At the time, I was employed by an advertising agency in Kansas City, Mo., but because Kyle taught at Clark Middle School, we chose to live in Edwardsville, and then eventually moved to Bonner Springs in 2006.
Q: What's the biggest risk you've ever taken?
A: Moving to Prague in the Czech Republic to study abroad my junior year of college.
Q: What's the best piece of advice you've been given?
A: Never say, "It's not my job!"
Q: What three things would you want people to know about you?
A: I love hanging out with my kids, I would travel the world if I had the time and money, and you'll never catch me without a smile on my face!
Q: What did you want to be when you grew up?
A: A journalist
Q: What's your ideal vacation spot?
A: I'd love to visit Trinidad and Tobago someday. And Easter Island. And Australia. And Bora Bora.
Favorites:
Song: "Low Man's Lyric" - Metallica
Color: Blue
Food: Mexican