Basehor-Linwood school board candidate questionnaire: Jim Peters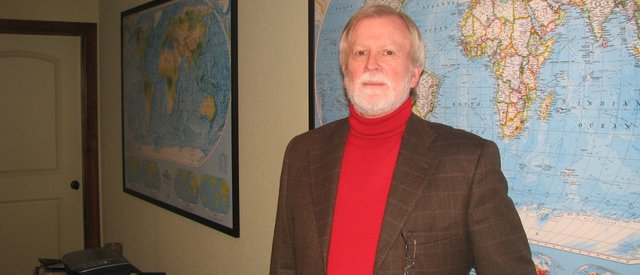 Jim Peters is one of three candidates running for Position 7 on the Basehor-Linwood school board in the April 5 election. Below are his responses to a questionnaire distributed by the Sentinel to the school board candidates.
For information on the other candidates and other election details, take a look at the Sentinel's 2011 local election voter's guide.
Biography: Jim Peters
Age: 62
Family: Donna L. Peters (married 42 years); two sons, Jim and Jeff Peters; three grandkids
Current employment: Retired. Substitute teacher and Kansas City Kansas Community College adjunct instructor
Past employment history: USD 500 teacher, 34 years.
Education: Bachelor of Science in education from Kansas State Teachers College (now Emporia State University) in 1970; Master of Science from ESU, 1976; additional classes at Kansas University, University of Missouri-Kansas City, Friends University
Number of years lived in the Basehor-Linwood area: Six
Previous public offices held, if any: None
Community involvement: Active PTA member for 34 years, volunteer soccer coach, after-school tutor, church member, nursing home activities volunteer
What made you decide to run for election to the Basehor-Linwood school board?
My deep concerns for the educational direction of our schools made me decide to run for the board.
What special qualifications would you bring to the office?
My experience as a teacher, college instructor, and educational consultant (to teachers and students in Africa, South America, and Europe) has helped me understand what will be needed from our schools to help our students compete in the changing global economy.
How do you plan to familiarize yourself with the issues that come before the board?
I would listen to the board and administration and then form my opinions as to what is right and beneficial for USD 458. I would also listen to the patrons and my neighbors. I have an open mind.
What leadership qualities do you possess?
I am organized, a good listener, adept at giving instructions, open-minded and fair.
How do you plan stay in touch with constituents if you are elected?
I plan to attend all public forums, and keep in touch with our patrons by email.
Describe what you see as the main role of a school board member.
The role of a board member is to listen to the concerns of the patrons, teachers and administrators. It is also to stay informed of the district's plans and to support what is best for the district.
What is the best attribute of our school district, and why?
The best attribute is the school district staff, because the staff consistently works to provide a high-quality education for our students.
What are the three most important issues facing the school district, and how would you confront them?
Raising test scores by working with the teachers to review what we are teaching and what they think we can do to improve scores.

Attracting and keeping excellent teachers by seeing what the Board of Education can do to increase pay for teachers without cutting programs.

School funding: Work closely with the state legislature to get and keep the maximum financial aid to schools.
Do you think public schools are adequately funded? Why or why not?
No. The state legislature doesn't seem to understand that the current funding for schools is inadequate. We need more financial assistance from the state.
What areas of the budget would you target for spending cuts, if those become necessary?
There are no obvious areas that we can target for cuts. I will have an open mind about any proposed budget cuts that the BOE deems necessary.
Are the district's teachers being compensated fairly? Why or why not?
That's an area that should be up for review. Our teachers should be on a salary schedule that is comparable to schedules that other local districts use to attract and keep well-qualified teachers and administrators.
Under what circumstances would you favor increasing property taxes?
That would probably be the most difficult decision a BOE member would make. Every effort, and I mean every effort, should be made to not request a hike in property taxes for the Basehor-Linwood patrons.