Basehor-Linwood school board candidate questionnaire: Jeff Tindell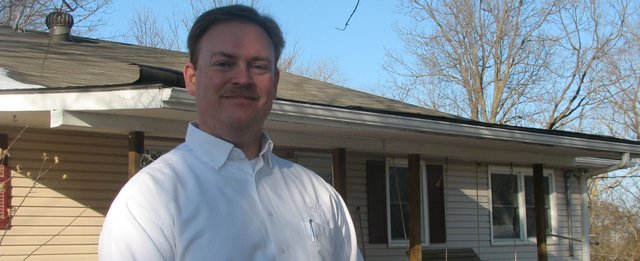 Jeff Tindell is one of three candidates running for Position 7 on the Basehor-Linwood school board in the April 5 election. Below are his responses to a questionnaire distributed by the Sentinel to the school board candidates.
For information on the other candidates and other election details, take a look at the Sentinel's 2011 local election voter's guide.
Biography: Jeff Tindell
Age: 41
Family: Wife, Debbie; daughters, Katie and Rachel
Current employment: Alexander Open Systems, Inc.
Education: Piper High School, Kansas City Kansas Community College, Bachelor of Science in business from Emporia State University, 1991
Number of years lived in the Basehor-Linwood area: 13
Previous public offices held, if any: None
Community involvement: Site council president, two years; Kerry Roberts League girls basketball coach, four years; Bikers for Babies Grand Donner, five years and counting
What made you decide to run for election (or re-election) to the Basehor-Linwood school board?
Two kids in the district.
What special qualifications would you bring to the office?
Years of experience working with public-sector entities, specifically local governments and school districts.
What leadership qualities do you possess?
10 years of sales management experience, and coaching experience.
How do you plan stay in touch with constituents if you are elected?
Public forums, local events and school board meetings.
Describe what you see as the main role of a school board member.
Focus the direction of the school district in the proper direction to maximize the educational experience for our kids. Our primary goal is to make sure the educational process happens as efficiently as possible.
What is the best attribute of our school district, and why?
Incredible community dedication to the children and the school district. The families in Basehor truly care about the community and the prosperity of our children.
What are the three most important issues facing the school district, and how would you confront them?
Funding – Continue to investigate sources and evaluate existing spending practices. Growth – Our district continues to grow. We need to continue planning for expansion of existing schools and potential new facilities. Educators – Basehor-Linwood has a wonderful staff. We need to ensure our district has the ability to attract and retain top-level educators in the future.
Do you think public schools are adequately funded? Why or why not?
No. Times have changed. Kids today don't learn in the same ways kids did 20 and 30 years ago. We are a technology society. If school districts don't adapt, by adopting new methods, new tools, and training opportunities for staff, our children suffer.
What areas of the budget would you target for spending cuts, if those become necessary?
Without a full understanding of the existing budget, it would not be appropriate to suggest any cuts. We need to understand where we are first, then we will be able to examine and make more educated decisions as to where and if cuts can be made.
Are the district's teachers being compensated fairly? Why or why not?
Most teachers don't do their jobs simply for the money. If teachers are paid a fair market wage and also provided with great resources to educate, kids and teachers win.
Under what circumstances would you favor increasing property taxes?
Only after all other options have been exhausted.