Tonganoxie police officer, Leavenworth County Sheriff's office deputy part of law enforcement graduating class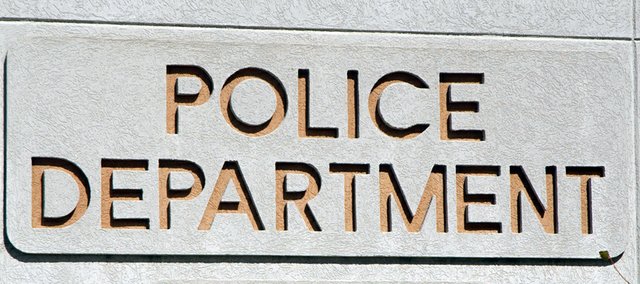 A Tonganoxie police officer was one of 58 new law enforcement officers recognized for graduating from the Kansas Law Enforcement Training Center on March 4 outside Yoder, which is near Hutchinson.
Jarrod Gill of the Tonganoxie Police Department was part of the 211th basic training class recognized at the center, which is a division of Kansas University Continuing Education.
Other area officers who graduated: Deputies Alex Kleim and Daniel O'Hare with the Douglas County Sheriff's Office, Leavenwoth County Sheriff's Office deputy Branden Masoner and Leavenworth Police Department officer Blaine Leeson.
Barry Grissom, U.S. attorney for the District of Kansas, congratulated the new law enforcement officers during their graduation.
Graduates receive certificates of course completion and Kansas law enforcement certification from the Kansas Commission on Peace Officers' Standards and Training, the state's law enforcement licensing authority. The training course fulfills the state requirement for law enforcement training.
Established by the Kansas Legislature in 1968, the center trains the majority of municipal, county and state law enforcement officers in Kansas and oversees the training of the remaining officers at seven authorized and certified academy programs operated by local law enforcement agencies and the Kansas Highway Patrol.
About 350 officers enroll annually in the 14-week basic training program. In 2009, the center offered continuing education and specialized training to more than 5,600 Kansas officers. Funding for the training center is generated from court docket fees from municipal and state courts. No funds from the state's general revenue are used to operate the center.