Basehor-Linwood school board candidate questionnaire: Lori Van Fleet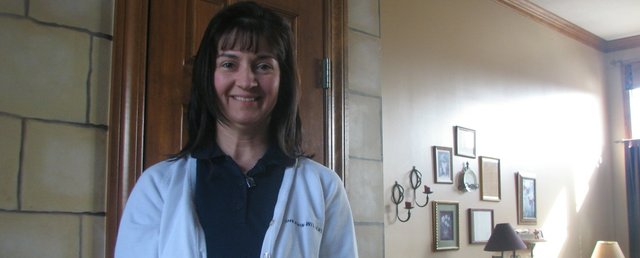 Lori Van Fleet is one of three candidates running for Position 7 on the Basehor-Linwood school board in the April 5 election. Below are her responses to a questionnaire distributed by the Sentinel to the school board candidates.
For information on the other candidates and other election details, take a look at the Sentinel's 2011 local election voter's guide.
Biography: Lori Van Fleet
Age: Not provided
Family: Larry Van Fleet (husband for 22 years); Rachel, 17; Megan, 13.
Current employment: The Sherwin-Williams Company (23 yrs), Sr. District Financial Manager (18 yrs)
Education: Graduated from Lansing High School in 1983 and Kansas University in 1988
Number of years lived in the Basehor-Linwood area: 21 years
Previous public offices held, if any: none
Community involvement: Past president of Glenwood Estates Homeowners Association; Glenwood Ridge Elementary Site Council member and president while my children attended; Basehor-Linwood Education Foundation member, currently vice president; Strategic Planning Committee member for Basehor-Linwood School District, 2010
What made you decide to run for election to the Basehor-Linwood school board?
I wanted to serve on the board while my children were still in school.
What special qualifications would you bring to the office?
I have lived in the area for years and I have a personal passion for the success of people, especially children.

How do you plan to familiarize yourself with the issues that come before the board?
I will use all available resources to make the best decision and stay informed about local, state and national issues impacting education.
What leadership qualities do you possess?
I believe I am honest, fair, hard-working, open minded and consistent.
How do you plan stay in touch with constituents if you are elected?
I plan to attend school and community events so I am accessible to constituents.
Describe what you see as the main role of a school board member.
The main role of a school board member is to make good decisions in support of both community and the children of the community.
What is the best attribute of our school district, and why?
The people. You can't have a good school district without good people, and I think we have both.
What are the three most important issues facing the school district, and how would you confront them?
Educating children for the future of our community, state and country. I will try to provide them with problem-solving opportunities so they can excel in the outside world.

Communication, both internal and external. Share internal ideas and success within the district and communicate it to the community so they can be aware.

Balancing funding available with the needs of the district. Approach each challenge as an opportunity to evaluate priorities.
Do you think public schools are adequately funded? Why or why not?
Schools could always use more money. Schools are in a unique situation because they are not able to increase sales and profit like a business. They are dependent on the "sales and profit" of the community, state and country.

What areas of the budget would you target for spending cuts, if those become necessary?
Evaluate items that are not fully utilized and share resources that can be used by more than one department.
Are the district's teachers being compensated fairly? Why or why not?
I honestly don't know enough details about the levels of compensation in our district to answer this question effectively.
Under what circumstances would you favor increasing property taxes?
I'm not sure I would be in favor of raising property taxes unless the situation was desperate. Under the current economic conditions, many families are struggling.