2011 Basehor Farmer's Market begins Saturday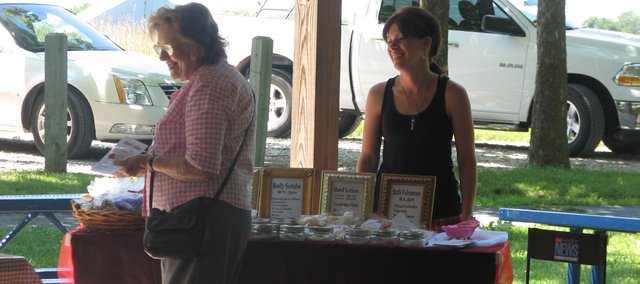 The 2011 season of the Basehor Farmer's Market will begin this weekend.
The market will take place from 8 a.m. to noon in the grassy area north of Reece & Nichols near 155th St. and State Avenue. It will be held at the same time and place each Saturday through Oct. 15.
Goods for sale at the market will include a variety of fresh fruits and vegetables, meats, baked goods, handmade jewelry and other products, organizer KiAnn McBratney said.
Organizers are still looking for more vendors, McBratney said. To sign up, potential vendors can call the Basehor Historical Museum Society, (913) 724-4022, or find an application on the society's section of the city's website, cityofbasehor.org.
A new feature being offered this year allows local businesses to pay for a booth at the market for one weekend, which they can use to advertise or offer promotions. Interested business owners should also call the museum.
McBratney said organizers wished to thank Recordnews for printing fliers advertising the market and Casey's General Store and Kelley's Grille and Bar for posting the fliers.