Flags to be lowered to honor law officers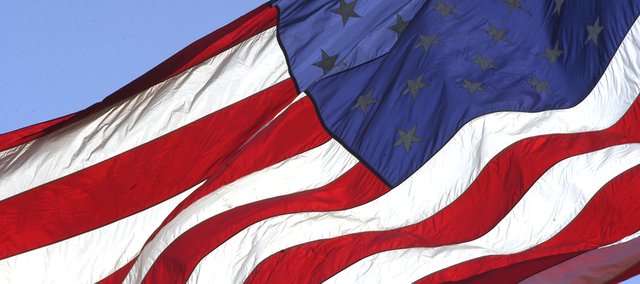 Gov. Sam Brownback has ordered flags to be flown at half-staff on Friday, May 6, in honor of the Kansas Law Enforcement Officers Memorial Day.
"These brave individuals paid the ultimate price performing their duty to protect the people of Kansas. We should take this opportunity to remember their lives and honor their sacrifice. To their families, I offer my deepest thanks for their sacrifice and I offer my assurance that the people of Kansas will not forget you and the price that you have also paid," Brownback said.
Franklin County Sheriff's Deputy Samuel A. Smith, Kansas Department of Wildlife and Parks Ranger Luke D. Nihart and Santa Fe Railroad Special Officer George W. Greenstreet each gave their lives on duty in 2010. Their names join the names of 266 law enforcement officers already listed on the Kansas Law Enforcement Officers Memorial.
The 29th Annual Kansas Law Enforcement Memorial Ceremony begins at noon Friday on the south steps of the Statehouse grounds. In the event of inclement weather, the ceremony will be in the south wing of the first floor of the Capitol. Lt. Gov. Jeff Colyer, and Attorney General Derek Schmidt will present remarks.