Tonganoxie police have identified suspect in Monday's chase, plan to request arrest warrant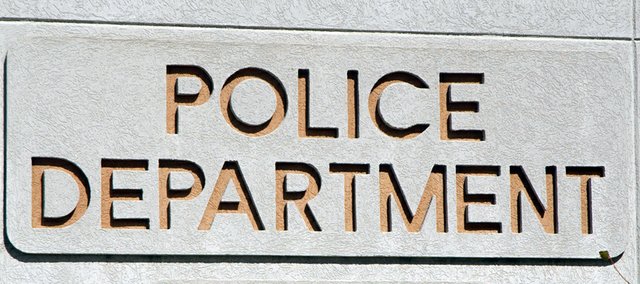 Tonganoxie's police chief said Tuesday that officers have identified the suspect who ran from police Monday afternoon and plan to request warrants for the man's arrest although he had not yet been located.
Chief Jeff Brandau said the suspect, in a red Ford F-150 pickup truck, led officers on a chase south from the police department and eventually abandoned the truck in a wooded area off of Loring Road.
A Kansas Highway Patrol helicopter was used in the search, but officers failed to locate the suspect, Brandau said.
The incident began Monday afternoon when a woman came to the police station and alleged two armed men had attempted to restrain her during an earlier incident in Lawrence. The woman and a friend left Lawrence and drove to Tonganoxie, but she said the two men were following her.
The woman told officers the two men were watching the Tonganoxie police station and waiting for her to leave. Brandau said officers found one suspect watching from behind some trees, and the second suspect was parked in the F-150 down the street.
Brandau said the man behind the trees cooperated, but the pickup truck driver took off at a high rate of speed and the chase ensued. Brandau said he would request a warrant from the Leavenworth County attorney's office for the suspect.