BLHS

softball dominates on Senior Night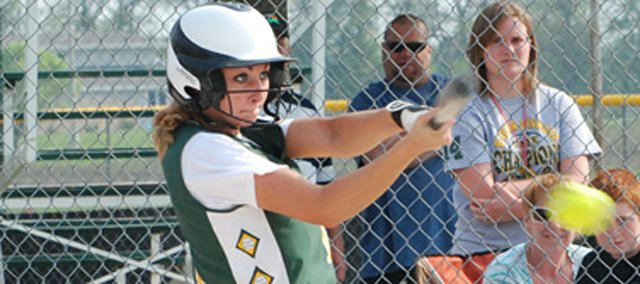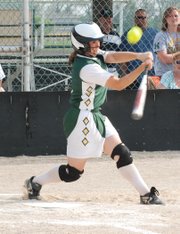 The Basehor-Linwood High School softball team had to wait six more days to play its Senior Night doubleheader against Turner after a thunderstorm washed out the series May 5, but it was worth the wait.
The Bobcats closed out the regular season with a run-rule victory against the Bears in game one. Game two was halted in the third inning due to another thunderstorm. That game will not be completed.
Turner was no match for BLHS, and the Bobcats upped their record to 13-6.
Basehor-Linwood pounced on Turner early. The Bobcats scored twice in the first inning and then plated three more runs in the second inning as they built a 5-0 lead. A seven-run fourth inning stretched the lead to 12-0.
Turner scored twice in the top of the fifth before BLHS closed out the game and secured the run-rule victory.
"I thought our team came out in the first game very focused and aggressive," BLHS coach Susan Mayberry said. "The energy was up and the determination was there."
Senior Shelby Pierce gave a strong pitching performance and led the Bobcats to victory.
In addition to her pitching, Pierce was equally effective with her bat. She went 2-for-3 at the plate with a double, a run scored and three runs batted in. Courtney Leive went 3-for-4 with two RBI and two runs scored; Hannah Tush was 2-for-3 with a run scored and two stolen bases; and Kayleigh Schoenfelder was 1-for-3 with a triple, two runs scored and an RBI.
Basehor-Linwood will play host to the Class 4A regional tournament Monday and Tuesday at Field of Dreams. BLHS earned the No. 2 seed and will play No. 7 Bishop Ward (2-13) at 5:45 p.m. Monday.