Neighbors: William Miller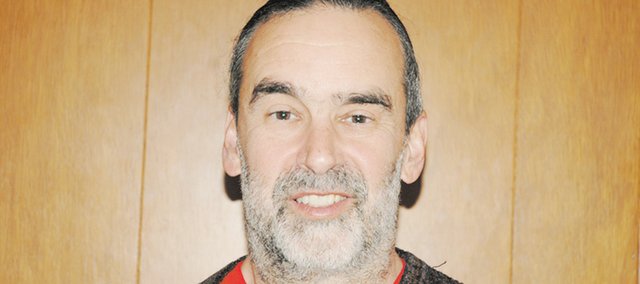 Occupation: Massage therapist/yoga instructor; owner of Bodyworks Massage Therapy LLC
Place of birth: Kansas City, Kan.
Family: Wife, Shelly; daughters, Sara and Meghan; son-in-law, James
Q: When did you move to the area and what brought you here?
A: I'm a lifelong resident.
Q: What's the biggest risk you've ever taken?
A: Starting Bodyworks Massage Therapy 20 years ago in Edwardsville.
Q: What's the best piece of advice you've ever been given?
A: Do unto others as you would have done to you, and don't take wooden nickels.
Q: What three things would you want people to know about you?
A: I love my family. I'm blessed to live in a great community surrounded by wonderful friends and neighbors. My work is fun and fulfilling.
Q: What did you want to be when you grew up?
A: A cowboy, like Roy Rogers.
Q: What's your ideal vacation spot?
A: Grand Cayman Islands, British West Indies.
Favorites:
Song: "Melissa," by The Allman Brothers Band
Color: Green
Food: Fresh, sweet corn from Bush Farm and any kind of berry