Neighbors: Barbara Johnson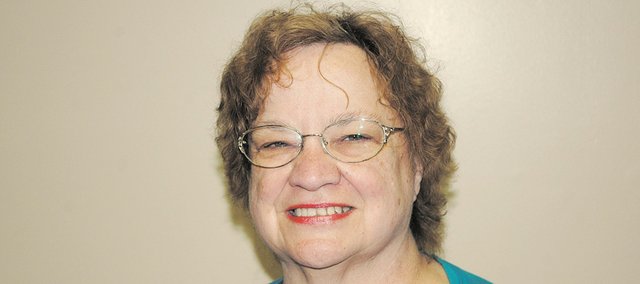 Meet Barbara Johnson of Bonner Springs
Occupation: Retired
Place of birth: Portland, Ind.
Family: Matt, LeAndra and Timothy, and six grandchildren.
Q: When did you move to Bonner Springs, and what brought you here?
A: I moved in my home in 1976 from Kansas City, Kan. My family lives in this area.
Q: What's the biggest risk you've ever taken?
A: I had brain surgery in 1988. You think, "I may not wake up." Luckily, everything went smoothly. My husband said I looked like I had gone three rounds with Mike Tyson, due to the swelling and bruising.
Q: What's the best piece of advice you've ever been given?
A: Life is pretty short, so enjoy each day as it comes.
Q: What three things would you want people to know about you?
A: I'm an optimist: The glass is half full. I like new experiences. I enjoy life with my family and friends.
Q: What did you want to be when you grew up?
A: I thought about becoming a psychiatrist, but I became a wife and mother instead. It is a much harder job.
Q: What's your ideal vacation spot?
A: Australia
Favorites:
Song: "Memories" from the musical "Cats"
Color: Blue
Food: Barbecue