Dakkota's turn: Edmonds wins 200 state championship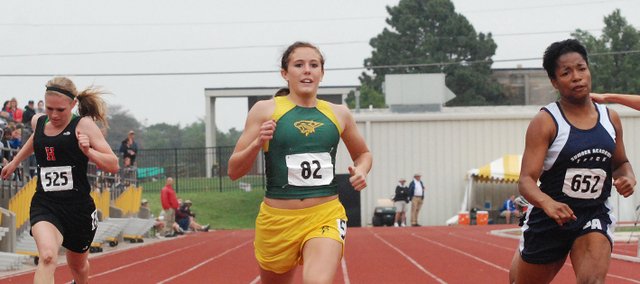 Wichita — Dakkota Edmonds couldn't stop smiling as she watched the Basehor-Linwood boys' 400-meter relay team stand atop the awards stand as state champions.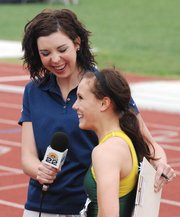 The sight of her friends receiving gold medals stuck with her. She already had a silver in the 100-meter dash earlier Saturday at the Class 4A track and field state championships at Cessna Stadium.
But the Basehor-Linwood junior wanted gold.
She got her wish about two hours later.
Edmonds was neck and neck with Sumner Academy's Tyler Sloan — the 100 state champ — every step of the way, but in the end it was Edmonds who claimed victory in 25.18 seconds. Sloan was a very close second in 25.32.