Neighbors: Tonya Barnes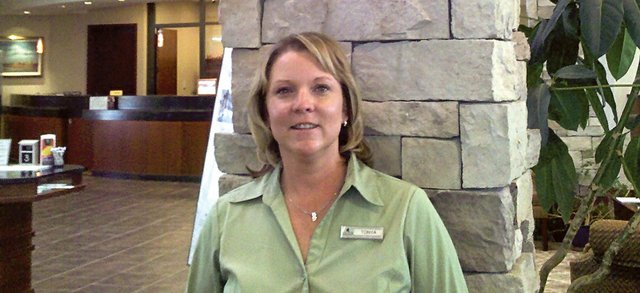 Occupation: Mortgage loan originator at First State Bank & Trust in Basehor
Family: Husband, Bob; son, Skyler; daughter, Hayley; one loving lab and one mean dachshund
Place of birth: Winchester
Q: When did you move to the area, and what brought you here?
A: My husband and I built our house here 14 years ago. We thought we would move on after a few years, but love the area and the schools.
Q: What's the biggest risk you've ever taken?
A: Not a risk taker, sorry.
Q: What's the best piece of advice you've ever been given?
A: I can't think of a specific piece of advice, but I like to pay it forward whenever I can.
Q: What three things would you want people to know about you?
A: I love the outdoors, I love volunteering in my community and I love spending time with my family.
Q: What did you want to be when you grew up?
A: A medical examiner (I watched too much "Quincy, M.E." as a child)
Q: What's your idea vacation spot?
A: Cancun
Favorites:
Song: Any 1980s songs
Color: Green
Food: Seafood