Brownback hires $150,000 information technology chief from Florida, but questions arise about qualifications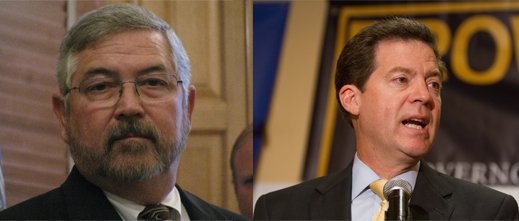 Gov. Sam Brownback on Monday introduced Jim Mann as his new $150,000 chief information technology officer from Florida, but hours later the Brownback administration was fielding questions about Mann's educational background.
Mann lists a business administration degree from the University of Devonshire. The Chronicle of Higher Education and other reports list that school as among a group of unaccredited schools called diploma mills.
Mann's online resume says he attended the University of Maryland from 1972 to 1974 and the University of Devonshire from 1993 to 1995.
But Sherienne Jones-Sontag, a spokeswoman for Brownback, said Mann was hired based on his "20 years of top-flight private sector experience."
She said where Mann received his degree wasn't as important as his work experience because information technology is such a fast-changing area.
Earlier Monday, Brownback said Mann was an important hire.
"This is a position the state desperately needs in order to catch up with advances in technology, to improve communication among and between state agencies and to boost business efficiency, saving taxpayers' money," Brownback said at a news conference.
Brownback also issued an executive order that directs all executive branch agency IT directors and staff to report to Mann. That order excludes regents universities.
Mann, 58, said he hoped to centralize IT operations to drive down costs, reduce redundancies and improve communication. He was unavailable for comment when questions came up later about his degree.
Before joining the state, Mann had a consulting business in St. Augustine, Fla.
Before that, he was the chief information technology officer for Service Brands International. He resigned after one year with that company after a dispute with management, he said. Previously, he owned Irishmann Enterprises and served as vice president and chief information officer of Havi Foodservice Worldwide.
Jones-Sontag said Mann's salary of $150,000 was a bargain. The previous person in that position made $100,000 per year, she said. But Mann is also overseeing the responsibilities of another position called state information technology architect, Jones-Sontag said. The last person in the position retired Oct. 31 and was making $76,887, she said.