Brownback's
CITO

resigns amid controversy over resume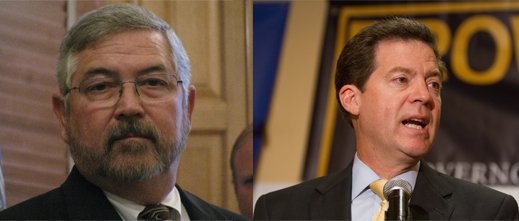 Topeka — Gov. Sam Brownback's chief information technology officer resigned Tuesday after a controversy erupted over the degree he listed on his resume.
Jim Mann, 58, who had started his $150,000 job last week, said he had a business administration degree from the University of Devonshire, which has been cited in several reports as a diploma mill and not an actual school.
On Monday, Brownback held a news conference to introduce Mann, of St. Augustine, Fla., and to announce his hiring. Brownback said Mann was a crucial hire to improve the IT capabilities of the state.
But when news stories about Mann were filed online, reader commenters almost immediately started questioning the validity of his degree.
On Tuesday morning, Brownback defended Mann to reporters based on Mann's private sector work, but conceded that his administration had not looked into Mann's educational background.
"The education was not a factor in hiring," Brownback had said.
He added that he didn't believe Mann tried to mislead his administration when interviewing for the job.
Brownback said it was not unusual for information technology employees to lack degrees. He said when he was state agriculture secretary from 1986 to 1993, "My IT guy was a former meat cutter."
But by late afternoon Tuesday, Mann submitted his resignation to Brownback and the governor accepted it, effective immediately.
Mann wrote a letter to Brownback that said, "The questions surrounding my qualifications to perform and deliver in this position have compromised confidence in me and in my integrity. As such, I am no longer an asset to your team and your IT mission.
"Please accept my sincerest apology, and I wish you and all Kansas nothing but the best as you strive to bring excellence to Kansas' information technology systems."
The governor's office said it has reopened the search for the position.