Basehor
VFW

inviting senior citizens for Thanksgiving meal Saturday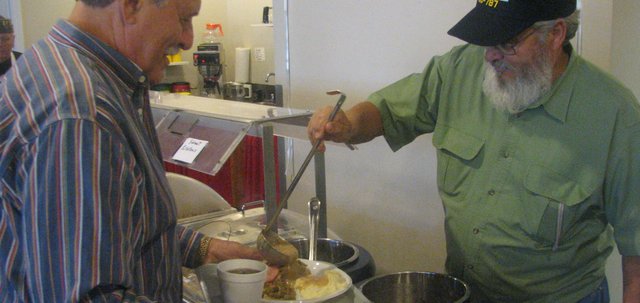 The Basehor VFW Post 11499 will offer its annual free Thanksgiving dinner for senior citizens at 2 p.m. Saturday at the post building, 2805 N. 155th St.
Senior citizens and their families are welcome to come enjoy a free Thanksgiving meal, said Phil Jenkins, senior vice commander of the VFW Post.
The event replaces the VFW's regular Saturday night bingo event this week. The post normally has bingo nights on the first and third Saturdays of each month and serves breakfast on the second and fourth Saturdays of each month.