Neighbors: Jim Lynch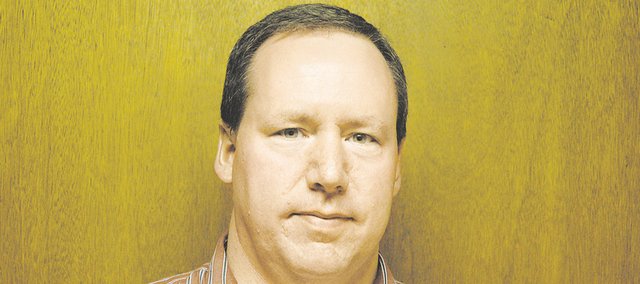 Occupation: IT auditor at Sprint.
Place of birth: Kansas City, Mo.
Family: Wife, Michelle; children, Nathan, Jeffrey and Eleanor
Q: When did you move to Bonner Springs and what brought you here?
A: We moved to Bonner in August 2001. We picked Bonner because the community was larger than where we lived before, plus the schools are all nearby and were a great fit for our kids.
Q: What's the biggest risk you've ever taken?
A: As long as you don't ask for supporting evidence, I'll say wrestling alligators. But in reality, it hasn't happened … yet.
Q: What's the best piece of advice you've ever been given?
A: "You don't listen with your mouth" is sort of tied with "Never poke a sleeping bear." Fortunately, I've never had occasion to do the latter because, despite being warned otherwise, I know I would.
Q: What three things would you want people to know about you?
A: I'm taller in person than in pictures. Back in the '80s, I made two appearances on a high school quiz show on a station in Topeka — that was the end of my TV career. I know that cows don't have four stomachs. Rather, it's a four-chambered stomach.
Q: What did you want to be when you grew up?
A: An astronaut. No, seriously, an astronaut. Why are you laughing?
Q: What's your ideal vacation spot?
A: Probably the Virgin Islands.
Favorites:
Song: It's impossible to narrow it down to one as it changes constantly. Today it's probably "Touching the Ground," by Brandi Carlile.
Color: Red
Food: Anything that is not healthy like vegetables.