Electric blanket causes house fire in Bonner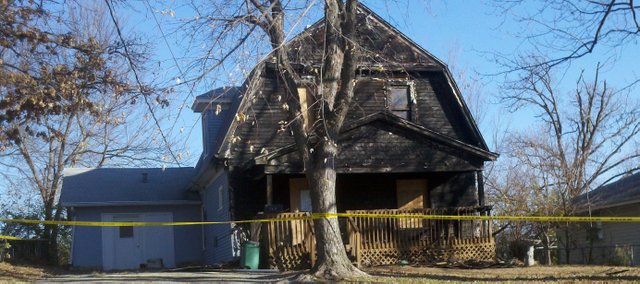 Bonner Springs firefighters Tuesday evening responded to a house fire that police investigators later determined was caused by an electric blanket.
The fire occurred in the home at 167 Cornell Ave. Firefighters were dispatched at 7:47 p.m., and Clinton Long, fire chief, said the entire front of the home was on fire when fire crews first arrived on the scene. The fire began on the front porch and knocked out single-pane glass windows to spread to the living room, causing extensive damage. Bonner firefighters were able to control the blaze and no other departments were called to assist.
The homeowner was present at the time of the fire but was not injured.
Lt. Rick Schubert of the Bonner Springs Police Department said investigators determined that the owner had placed an electric blanket in a wicker chair to help her cats keep warm, which started the blaze.