Neighbors: Tammy Wilson Potts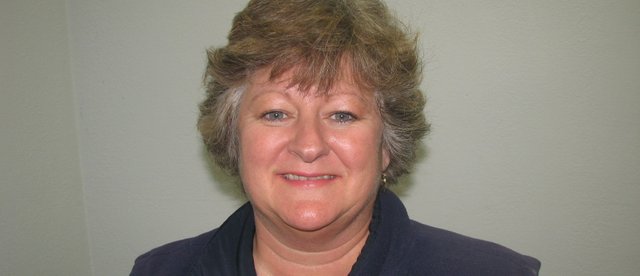 Occupation: Basehor-Linwood USD 458 YouthFriends coordinator; Basehor-Linwood Virtual School academic support
Place of birth: Sun Valley, Calif.
Family: Daryl, 52; Heather, 29; Jake, 19; Logan, 16. I have one grandson, Noah, age 6, and one brother, Jim Wilson, age 53. Both my mom and dad (Alene and Jim Wilson) are deceased: Mom in 2003, and Dad in 1993.
Q: When did you move to the Basehor area, and what brought you here?
A: In 1973, when I was in sixth grade, my folks fell in love with Basehor, and we built our home here. Before that I attended all my elementary years at Claude Huyck Elementary in Kansas City, Kan.
Q: What's the biggest risk you've ever taken?
A: In the mid-to-late '80s, I produced investigative reports with the KMBC-TV Probe9 and 9 On Your Side units.
Q: What's the best piece of advice you've ever been given?
A: "Whenever in doubt...don't," and "Put some gratitude in your attitude."
Q: What three things would you want people to know about you?
A: I try not to miss the November craft show because it annually gets me in the spirit for Thanksgiving and Christmas. That said, I still remember to keep "Christ" in Christmas. I consider myself very fortunate, and there is great joy in seeing children succeed and become truly all they want to be. Sports is another big thing in the Potts household, and my two favorite teams are the Kansas University Jayhawks and, of course, the Basehor-Linwood Bobcats.
Q: What did you want to be when you grew up?
A: I was bitten by the journalism bug early. My four mentors who helped foster this love of writing were my high school English teacher, Mrs. Marilyn Anderson, my editor boss at the Basehor Sentinel, Sherrie Magaha, Kansas City Kansas Community College Advocate sponsor Joanne Haen and former KMBC-TV news director Michael D. Sullivan. I thank them all!
Q: What's your ideal vacation spot?
A: Being with family, preferably a sunny beach.
Favorites:
Song: My father's bass voice singing "Amazing Grace" and Louis Armstrong's "What a Wonderful World."
Color: Jayhawk blue
Food: My grandmother Cora Woodson's Thanksgiving menu — every single bite!