Jenkins nominates
BLHS

senior for Air Force Academy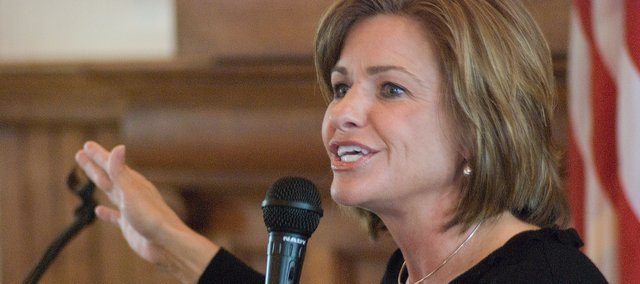 A Basehor-Linwood High School senior is among 33 students from Kansas' 2nd Congressional District nominated by U.S. Rep. Lynn Jenkins for admission to U.S. military academies.
Jenkins nominated Grant Moyer of BLHS for the U.S. Air Force Academy, the congresswoman's office announced Monday.
Jenkins made the nominations with the help of a non-partisan board made up of Kansans who have graduated from the military academies or served in military leadership roles, according to a release. The academies will make final decisions on admissions.
"These nominees represent some of the best and brightest among Kansas' youth," Jenkins said in the release. "I am proud to nominate them and wish them all the best in the years ahead."