Basehor-Linwood sisters earn top honor at dairy cattle show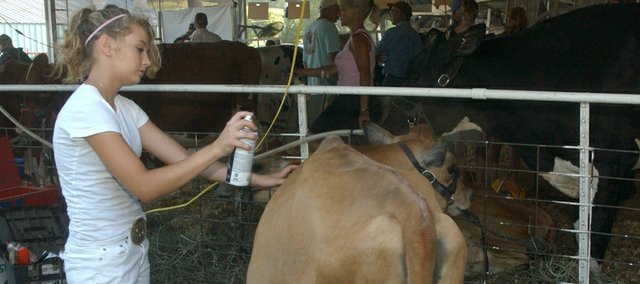 Two sisters who attend Basehor-Linwood schools earned a first-place finish at a national dairy cattle show in Louisville, Ky., last month.
Taylor Leach, a Basehor-Linwood High School junior, and Erin Leach, a Basehor-Linwood Middle School seventh-grader, won first place in the junior 2-year-old class at the All-American Junior Jersey Show with their Jersey cow, Miss America.
At the Grand National Junior Holstein Show, also in Louisville, Taylor won another honor, the Judi Collinsworth Memorial Award, which honors junior Holstein participants for sportsmanship, herdsmanship, involvement and dairy industry knowledge.
Taylor and Erin both began showing cows when they were 3 years old and began competing at the national level at age 9, according to a school district release. Their 7-year-old sister, Sophie, shows cows as well.
"It really is a fun time to be there and definitely more fun when you win," Taylor said in the district release. "The best part is being able to celebrate with friends and family."