Holiday floats to parade down Oak Street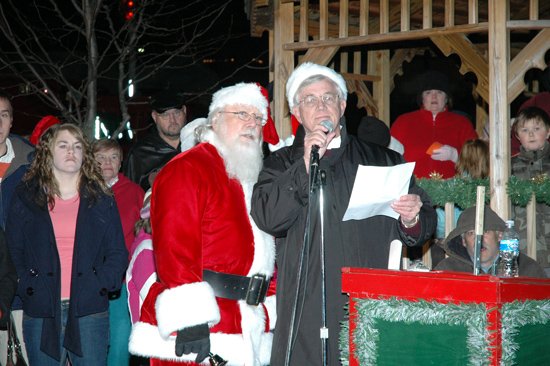 The third annual Candy Cane Lane Christmas Event in downtown Bonner Springs is set for 6:30 p.m. Monday, Dec. 5.
Events will begin with the Vaughn-Trent Christmas Parade, which will begin at First Christian Church and end at Centennial Park for the Mayor's Christmas Tree Lighting Ceremony. The Bonner Springs Elementary School choir will perform, and Santa will be present to greet and visit with children.
Vaughn-Trent Community Services will collect canned goods and nonperishable items to fill Christmas baskets for those in need. Parade participants and spectators are asked to bring these items to put under the Mayor's Christmas Tree.
The float with the most donated items will win a trophy and the best parade entry will receive a ribbon.
For information about the parade, contact Jeannine Gallagher at 441-4217 or email her at jg2330@aol.com.