Regional study seeks to guide future development of K-7 corridor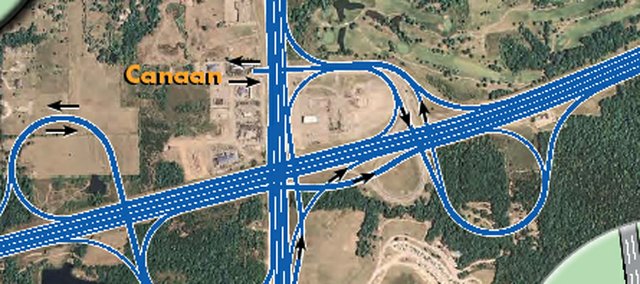 Lansing — The Mid-America Regional Council is organizing an effort to direct development along Kansas Highway 7 as it turns into a freeway in the hopes that it will maximize the quality and benefits of future development.
The council has put together a committee to create a K-7 Corridor Economic Development Strategy, focusing on the corridor from Bonner Springs north to Leavenworth County. A public meeting Tuesday in Lansing covered the study results thus far, and the study directing future development will be complete in January.
The study committee, which began in April, is working with consultants with Confluence, a planning and design consulting firm based in Kansas City, Mo., and the cities of Basehor, Bonner Springs, Lansing, Leavenworth and the Unified Government of Wyandotte County and Kansas City, Kan. It has conducted a market analysis to determine the amount and kinds of development the corridor can expect to see in the future and how best to guide that development.
The Kansas Department of Transportation has decided that K-7 will be a freeway with interchanges about every mile. Chris Cline, design engineer for Confluence, said though the improvements necessary to make K-7 a freeway were unfunded and the economy was bad, now was a good time to plan in order to guide growth in the proper manner.
The study splits the corridor into districts: Downtown Bonner Springs, K-7 and Kansas Avenue, I-70 to Parallel Parkway, Parallel to Lansing, the city of Lansing and the city of Leavenworth. It has recommendations of steps necessary for each district to promote development — for example, it states Bonner Springs should promote further residential development to the east and west of K-7 and Kansas Avenue and install a better street network.
The study found that the corridor could expect 1 million square feet of retail development, 1.4 million square feet of office development and 2 million square feet of industrial development.
It suggests that all the cities work together to use the same development guidelines to create consistency in quality and standards of development in the corridor, rather than allowing property development to occur in a "first-come, first-served" method. By working together to promote developments, cities could reduce their costs of improving infrastructure, get a good mix of residential development with higher property values, attract larger, better-organized commercial developments and create designated, higher-quality industrial areas.
Cline said if the cities follow the study, they would likely see real estate values 10 percent higher than if the properties developed individually — the estimate is that the benefit to Bonner Springs in particular could be in the range of $900,000.
The study states that the best way for development to proceed would be for interchange improvements to start at K-7 and I-70, then Kansas Avenue, then Parallel and Donahoo.
The committee will meet again to review corridor study findings in December before finalizing the study in January.