City council voids $50,000 severance check to Loughry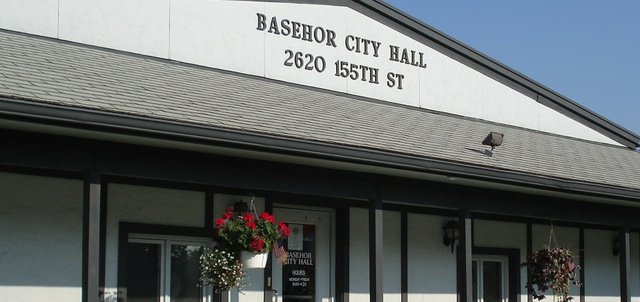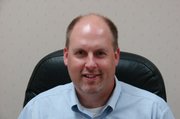 Related document
The Basehor City Council voted, 5-0, at a special meeting Wednesday afternoon to void a severance check for former city administrator Mark Loughry for more than $50,000 that Mayor Terry Hill approved without a council vote.
With the vote, the council also directed City Attorney Shannon Marcano to draft a separation agreement for Loughry, stipulating that any money paid to Loughry would need to be approved by the council beforehand.
The vote also approved a final regular paycheck to be given to Loughry, in a gross amount of about $3,700.
City Council President Dennis Mertz made the motion following a 10-minute executive session to discuss non-elected personnel.
Mertz said after the meeting that the council had acted so that any severance payment would be part of a legal agreement with Loughry, protecting the city from any claims for additional payment or a lawsuit.
"I think the meeting today was the start of making a clean break," Mertz said.
Hill, who was absent from the meeting because he was working, this week approved a gross severance payment of $50,179.20 for Loughry. Hill said he was obligated to order the payment because a severance package was provided for in Loughry's contract, which was approved by the city council in 2009.
Marcano had suggested to the council members that they meet in executive session at Monday's council work session to discuss Loughry's severance and a possible separation agreement, Hill said. When no council member called for such a session, Hill ordered the severance payment to go through in time for the city's next pay period, based on advice from Marcano that the council had already approved the severance package as part of Loughry's contract, Hill said.
"Nobody did anything, and so I'm pretty much obligated to follow his contract," Hill said.
Mertz acknowledged that Marcano had recommended an executive session to discuss Loughry's separation before Monday's work session, but he said he expected her to specifically request one during the session.
Mertz said he did not know that Hill had approved the severance payment for Loughry until Wednesday morning, when he asked city staff about Loughry's status. He called for a special council meeting later that day so the payment could be voided in time, he said.
Mertz said the mayor should have told the council members about the payment. He also said that when the city had dismissed appointed officials in the past, the city council had not needed to specifically request a separation agreement to be written; the mayor and city attorney had brought an agreement to the council without prompting.
"Those came automatically," Mertz said.
Prior to signing his contract in 2009, Loughry made sure to include a guaranteed severance package in case of a dispute, Hill said. He said he had doubts that Loughry would agree to any separation deal with the city unless the agreement granted him a severance payment well above what his contract spelled out.
"What is in it for him?" Hill said.
Loughry's contract states that as long as he has not been charged with an illegal act, then he must be given a severance package. The package was to increase on each anniversary of Loughry's employment. Because he passed his second anniversary of employment in August, he should be paid eight pay periods' worth of salary and benefits, plus the value of any unused vacation time, according to the contract. According to a city payroll record, that amount added up to $50,179.20.
1:10 p.m. update
Loughry told the Sentinel this afternoon that he declined to make any further public comments, based on advice from his attorney.