BLHS

student plays some of Kauffman Center's first notes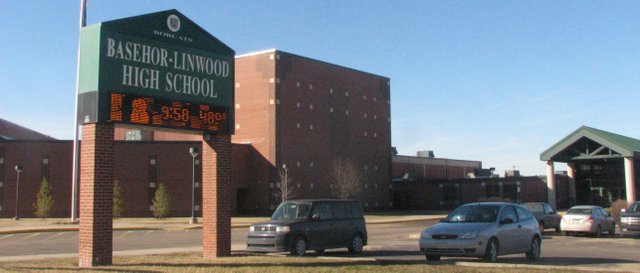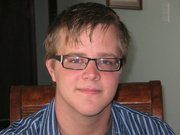 Ben Forshee was in fifth grade when he heard jazz legend Dizzy Gillespie for the first time. It was, he says, life-changing.
"That was it, I knew right away," he said. "I just knew, that's what I want to play, that's what I want to do."
Now a junior at Basehor-Linwood High School, Forshee got the chance to put the years of trumpet practice since that day to work during a performance that was, in his words, "almost terrifying — in a good way."
Through his involvement with Kansas City Youth Jazz, he played an improvised solo at the Sept. 18 open house during opening weekend of the new Kauffman Center for Performing Arts in Kansas City, Mo.
"I wasn't that nervous," he said. He had, after all, played at Sprint Center the year before. "I thought, 'Oh, this can't be that much bigger.' But I was wrong."
Ben's mother, Karen Forshee, fought the crowds at the free event, which some estimates put at 55,000 people. She said the sound was "just perfect" in Helzberg Hall, the concert venue and new home of the Kansas City Symphony.
The performance was the latest in Ben's busy schedule, which includes playing trumpet in Basehor-Linwood's concert band, jazz band and marching band, plus Kansas City Youth Jazz, as well as a paying gig with a trio at the Renaissance Festival.
Oh, and he's also in a band, an off-shoot of Youth Jazz, called Touch of Color.
Ben credits his instructors, especially at Kansas City Youth Jazz, for his continued motivation. He plans to major in classical and jazz trumpet in college, possibly at University of Missouri-Kansas City, Indiana University or his parents' alma mater, Kansas University.
"They've always told us," he said of his band leaders, "if you believe you can do it, you can do it."