Neighbor: Jan Todd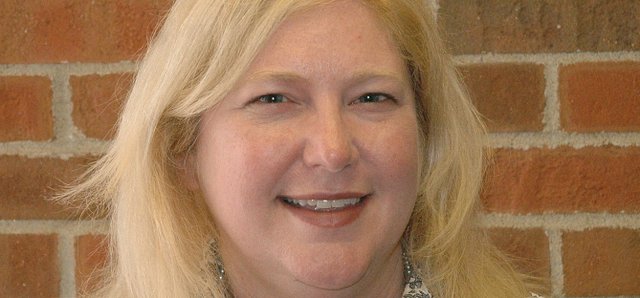 Jan Todd shares a little bit about herself in this week's Neighbors column.
Occupation: Pastor, Bonner Springs United Methodist Church
Place of birth: Derby
Family: Husband Mitch Todd, pastor for the First United Methodist Church West Campus; a dog, a half lab, half Australian shepherd named Charlie. He loves the off leash bark park at Shawnee Park.
Dad, Wayne; Mom, Sadie; oldest sister Jill, who died while in college from congenital heart disease; sister, Judi; brother, Jim.
Q: When did you move to Bonner Springs, and what brought you here?
A: I was appointed July 1 by the Kansas East Conference of the United Methodist Church to serve as pastor.
Q: What's the biggest risk you've ever taken?
A: Going to seminary – I never "saw" myself becoming a pastor, but God kept working with me to develop my call. So – here I am – a pastor who loves to help bring out what God is calling people to do in their own lives as they let Christ live within their heart.
Q: What's the best piece of advice you've ever been given?
A: The truth will set you free - Jesus
Q: What three things would you want people to know about you?
A: I'm an eternal optimist who doesn't avoid the reality of a situation. I am married to a pastor, and we write music together – download two free albums at reverbnation.com/janandmitchtodd. I love life – every day is a new possibility to experience God's world, the people on earth and face the trials together.
Q: What did you want to be when you grew up?
A: It was a toss between and archeologist and a philanthropist. I think I liked the idea of discovery and I liked words. I looked up philanthropist and it said "lover of people" – I thought – I love people! Guess that fits with my current role as pastor – Jesus loved people…and he helped dig up some things from our heart that needed to be discovered. Namely – grace!
Q: What's your ideal vacation spot?
A: Anywhere with Mitch – we have a great time just being in a car or in an airport and heading out to explore the world together. I will say that it's great visiting my mom and dad in Port Isabel, Texas – that's the town closest to South Padre Island.
Favorites:

Song: Right now – "That's What Faith Can Do" by Kutless
Color: Orange
Food: Anything ethnic – I love to try different kinds – I'm a foodie!