Walcott takes 5th,
BLHS

girls 3rd at

KVL

Championships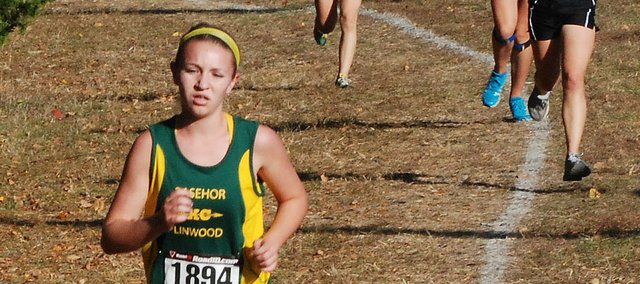 Kansas City, Kan. — The Basehor-Linwood girls cross country team placed two runners in the top seven and placed third as a team at the Kaw Valley League Championships Thursday at Pierson Park.
Photo Gallery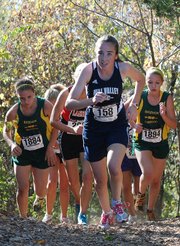 Bobcats, Braves compete at KVL cross country
Lansing won the KVL title and Mill Valley placed second.
Freshman Quinnlyn Walcott started strong and held her ground throughout on the way to a fifth-place finish in 17:41. Lansing's Mariah Anthony won the league title in 16:53.
Sophomore Ally Laney joined Walcott in the top 10 by placing seventh.
Also for the Bobcats, Keirsten Lindelof placed 24th, Sara Rehm was 25th, Haley Stallbaumer finished 32nd and Rebecca Carroll was 35th.
The BLHS boys placed third as a team behind Mill Valley and Tonganoxie. Jonathan Oliva led the Bobcats with an 15th-place finish despite battling a knee injury.
Also for the BLHS boys, Tanner Tavis placed 18th, Luke McGowan was 20th, Mark Vitt was 22nd, Johnny Fulkerson took 23rd, Casey Jones placed 24th and Eli Elliott finished 32nd.
For a full recap, check back later.