Neighbors: Chuck Loganbill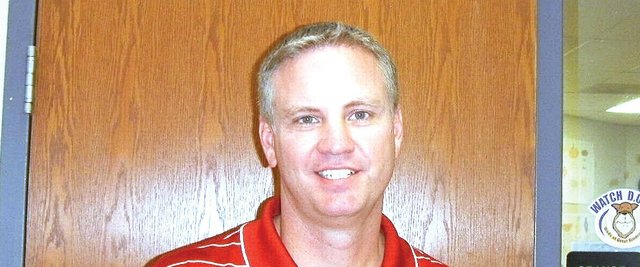 Occupation: Fifth grade teacher at Bonner Springs Elementary. During the summer I work for Farm Bureau Insurance as a storm adjuster. I also referee basketball games.
Place of birth: Moundridge
Family: Wife, Kelly; son, Cody
Q: When did you move to the area and what brought you here?
A: I started teaching in Bonner Springs in the fall of 1998. We live outside Lawrence off Kansas Highway 32.
Q: What's the biggest risk you've ever taken?
A: I moved to Texas in 2003 and came back the following year. I thank my staff at BSE for accepting me back.
Q: What's the best piece of advice you've been given?
A: Life is short, so enjoy it.
Q: What three things would you want people to know about you?
A: I was raised on a small Mennonite farm outside Moundridge, Kan. I enjoy spending time with my wife and son. We are active in 4-H, where my son shows his horse and pigs throughout northeast Kansas.
Q: What did you want to be when you grew up?
A: I always wanted to be a banker. I loaned money to my older brothers so they could go out and entertain others.
:
Q: What's your ideal vacation spot?
A: Since I was a kid, I have always loved the Rocky Mountains in the summer.
Favorites:
Song: "Friends in Low Places," by Garth Brooks
Color: Green
Food: Mexican