Andover high-schooler,
KU

student win crowns at Basehor pageant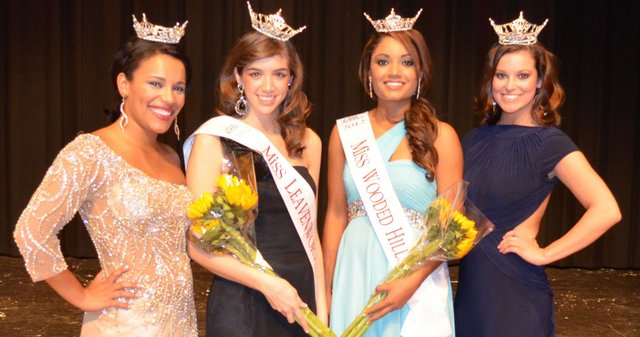 A high school senior from Andover and a Kansas University student from Norwich won the two crowns awarded at the Miss Leavenworth County/Miss Wooded Hills pageant at Basehor-Linwood High School on Saturday, Oct. 15.
Lindsey Spink, a senior at Andover Central High School, was named Miss Leavenworth County, and Sloane Lewis, a KU junior, was named Miss Wooded Hills. Both will compete in the Miss Kansas Pageant in Pratt in June. Young women from across the state were eligible for the competition.
Basehor resident Megan Knight was one of eight contestants in the pageant at BLHS. She sang during the talent portion of the competition and promoted a platform of "raising awareness for teen suicide and depression."
Anyone interested in booking one of the winners for an appearance can contact the Miss Leavenworth County Scholarship Organization at (913) 909-6822 or misswoodedhills@hotmail.com.