Sewer district assessment costs come in lower than proposal
Residents say burden still too large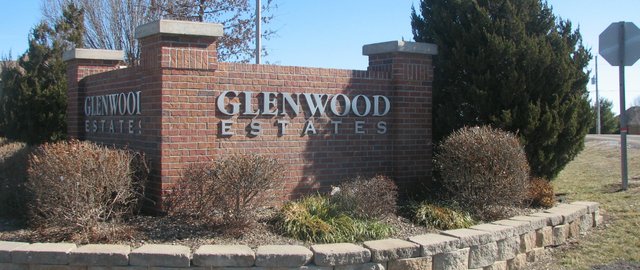 Leavenworth County Sewer District No. 3 homeowners will pay far less in 2012 for their new connection to the Basehor wastewater system than county commissioners proposed earlier this month.
Just how much more they'll pay for the state-mandated project during the next 20 years remains in doubt, though, Leavenworth County Commissioners said at a public hearing Monday. And sewer district residents at the hearing said they were still unfairly stuck with the bill for a system planned to allow for future development south of Basehor.
The homeowners' 2012 assessment of $497 approved by county commissioners, 3-0, on Monday is about one-third of the number given in a proposed resolution they approved two weeks earlier.
That amount accounts for a $200,000 contribution from the Basehor-Linwood school district toward the costs of the sewer connection project, and it would leave property owners on the hook for an annual payment of about $715 each for the next 19 years afterward. Commissioners said that was the most that sewer district residents should plan to pay, but a number of different possible changes could bring the amount lower.
"It's not going to get any worse than this," commissioner John Flower said.
A proposed resolution published by the county earlier this month would have assessed each of the sewer district's 98 properties for about $1,460 annually for two years and $930 annually for 18 years afterward, a total of about $19,700 through 20 years as the sewer district repays a Kansas Department of Health and Environment loan. A payment schedule proposed by Flower on Monday would require them to pay about $14,100 during that period.
That decrease is mostly due to the up-front $200,000 payment by the school district and a decision by county commissioners not to charge the sewer district for about $48,000 worth of costs in decommissioning the Sewer District 3 lagoons.
Despite that reduced cost, several sewer district residents told the commissioners Monday that they still objected to the assessment structure, saying current property owners should not have to foot the bill for the entire project when a larger group will benefit from it in the future.
Sewer district resident Larry Van Fleet said current landowners' payments would pave the way for future developers to make millions of dollars without chipping in for the sewer system.
"Have you any morals?" Van Fleet said to the commissioners. "Have you any ethics? Have you any decency?"
Included in the resolution passed by the commissioners Monday was a requirement that any future properties that connect to the district's sewer system begin paying an assessment as well, causing the cost to be divided among a larger number of owners.
Two other measures could cause homeowners' assessments to decrease in future years, as well. Flower said the commissioners would continue to investigate whether state law would allow them to create a revitalization district over the sewer district, a mechanism that would allow the county to pay off part of the debt using general funds. And if the city of Basehor is successful in annexing the properties in the sewer district, their sewer connection fees would decrease, further lowering their assessment amount.
Sewer district homeowners will also have the option of immediately paying off the principal on their portion of the KDHE loan to avoid paying the interest that would accrue over 20 years. Those homeowners would miss out on any possible assessment reductions that might occur. County Clerk Janet Klasinski said details on that option would be available soon.