City attorney's letter claimed Loughry lied about previous salary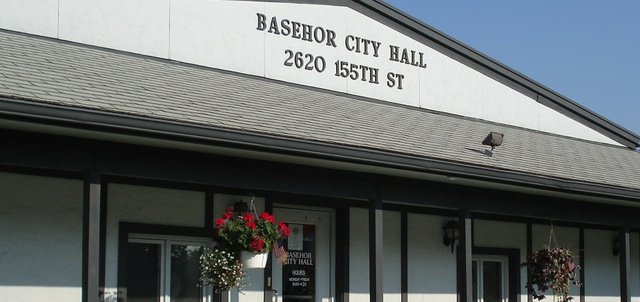 Editor's note: This is the second story in a Sentinel series examining events preceding the firing of former Basehor City Administrator Mark Loughry.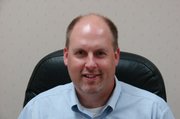 Related document
Related document
Related document
Related document
Related document
A 2010 letter from Basehor's city attorney accused former city administrator Mark Loughry of misrepresenting the salary he was paid by his previous employer, the city of Hays, during his negotiations with Basehor in summer 2009.
The allegation was one of four specific issues raised in the April 2010 letter from then-city attorney Patrick Reavey to city council members and Mayor Terry Hill regarding Loughry, who was fired in a surprise 3-2 council vote in September. The Sentinel obtained the letter, along with documents containing supporting evidence, in an open-records request last month.
Basehor City Council President Dennis Mertz mentioned the letter as possible justification for firing Loughry at the council's Sept. 19 meeting, after making the motion to do so.
The other issues raised in Reavey's letter regarded Loughry's opposition to Reavey's legal opinions on the separation agreement between the city and former city clerk Mary Mogle and on the possible annexation of three lots in the Cedar Falls subdivision south of Basehor, as well as an alleged revision to Loughry's contract to provide his family with fully paid health insurance, which the Sentinel examined last month.
Reavey's letter said Loughry had reported to Hill that his salary in Hays had been $86,000 and had written on a Basehor job application that it was $85,000, but a League of Kansas Municipalities survey had reported his salary as $76,000. According to a background check document included by Reavey as evidence, the city of Hays reported Loughry's base pay at that time as $77,800. Loughry was assistant city administrator in Hays at the time.
In the letter, Reavey characterized Loughry's behavior as an "unethical negotiation for a higher salary."
In an email response to Reavey's letter sent in April 2010, verified as authentic by Loughry and a recipient, Loughry wrote that the salary he reported included an annual longevity bonus and a performance-related raise he was scheduled to receive at the beginning of September 2009, less than a month after he was to begin as city administrator in Basehor.
"This is a non-issue," he wrote.
Contacted by the Sentinel for this story, Loughry said he would continue to decline public comment on anything related to his firing, based on the advice of his attorney.
Hill told the Sentinel he was aware during negotiations that Loughry's reported salary included the increase he was due to receive in about a month.
"It was no attempt to misrepresent his pay," Hill said.
Payroll records from the city of Hays, obtained in another records request by the Sentinel, listed Loughry's annual salary as $77,800. But he was also scheduled to receive an annual longevity bonus worth 3 percent of his salary, bringing his yearly total pay at that time to about $80,130, not including a $6,000 car allowance.
But Erin Niehaus, human resources coordinator for the city of Hays, said Loughry did have a chance to receive a raise ranging from 1 to 5 percent of his salary at the beginning of September 2009, based on a performance review. The background check results included with Reavey's letter indicated that Loughry expected a 4.5 percent raise.
And the payroll records from Hays revealed that all city employees were due a 3 percent cost-of-living adjustment at the beginning of 2010, and that Loughry's longevity bonus in 2010 was set to increase to 4 percent of his salary.
All told, according to those figures, Loughry had a chance for his total annual pay to increase to as much as $84,140 by September 2009, if he received the maximum possible raise. By 2010, that number could have increased to as much as $87,500. If he received no performance-related raise, his 2010 pay would have totaled about $83,340, based on guaranteed increases.
Hill said his intention was to match the pay Loughry would have received in Hays.
"He could stay where he was and in four weeks be making more money," Hill said.
Mertz, who was on the council at the time of Loughry's negotiations, said he was unaware then of the discrepancy between Loughry's reported salary and his actual pay at the time. He said Hill should have told council members about the issue.
"I think before we actually hired him, we should have known that there was a discrepancy," Mertz said.
Fred Box, another council member who voted to fire Loughry, said Loughry's alleged misreporting of his salary in Hays was a factor in his decision.
"I feel like he lied to us right from the start," Box said.
Box said he first saw Reavey's 2010 letter to the council sometime this past summer. He was elected to the council in April.
Reavey told the Sentinel last month that he had never intended for his letter to become public, but he stood by everything he wrote.
Hill said the letter was the result of a heated conflict between Reavey and Loughry, which was resolved soon afterward. Reavey continued to be the city attorney for about another year after sending the letter.
"It's unfortunate that the three folks who want to get rid of Mark are using it as a document indicating fraud," Hill said.
Mertz declined to comment on whether Loughry's alleged misreporting of his salary played any role in his vote to remove him. He said he did not want to discuss the reasons for his vote because of possible legal procedures concerning the firing. But he said he wanted to assure residents that he had the city's best interests at heart.
"Any decision that was made was a business one and not a personal one," Mertz said.