Lansing announces hours for trick-or-treating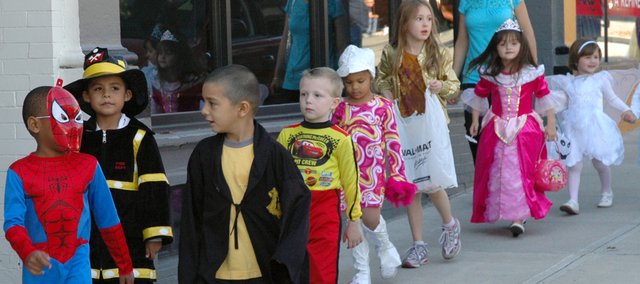 Ghosts, goblins and other costumed characters take heed: The official hours for Halloween trick-or-treating will be 6 p.m. to 9 p.m. Monday, Oct. 31, within Lansing city limits, according to Lansing police.
Police encourage parents to discuss safety with their children and to make sure all youngsters have some type of reflective item on their costumes or a light to warn motorists of their location after dark. Motorists traveling through residential areas need to be extra cautious when driving on Halloween night and are urged to allow extra time to get to their destinations.
For additional information, contact the Lansing Police Department at 913-727-3000 or email Chief Steve Wayman at wayman@lansing.ks.us.