Tonganoxie woman remembers loss of 'talented' nephew at World Trade Center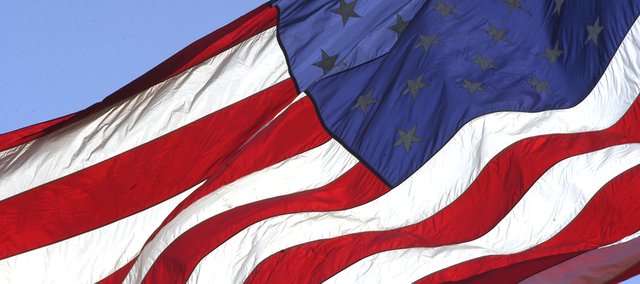 Like most Americans, Carol Slawson remembers where she was when she learned of the 9/11 terrorist attacks.
But the Tonganoxie woman has added reason to remember the moment.
Her nephew, David Nelson, died when American Airlines Flight 11 slammed into the World Trade Center's North Tower at 8:46 a.m. Eastern Daylight Savings Time. He was one of 2,752 now thought to have been killed in the New York attacks.
"He was on the phone with someone overseas at the time," said. "This guy called my brother-in-law. He said the phone just went dead.
"He was on the 92nd floor. The plane hit right there."
On that late summer morning 10 years ago, Slawson and her husband, Edward, were in Hannibal, Mo. It was the last day of a trip that started with a visit to the home of her nephew's parents, her older sister and brother-in-law, Betty (Wiley) and Warren Nelson, of Kirkwood, Mo.
"We planned on stopping at relatives on our way home," Slawson said. "But we came straight home, because we knew he worked in the towers."
She held out hope that her nephew had not arrived at work yet that morning or was on one of his frequent business trips.
"We really didn't know until later," Slawson said. "My sister and brother-in-law keep waiting. They didn't know immediately."
Final confirmation came from the phone call to David's father from the man he was talking to on the phone.
"He was a Muslim," Slawson said. "He said, 'I want you to know: This isn't Islam.'"
Her nephew, who was 50 when he died, was an interesting and talented man, Slawson said. A graduate of Johns Hopkins University, he played the French horn in the St. Louis Philharmonic Orchestra before entering the financial world, she said.
"They had a benefit concert in his memory to raise money for 9/11," she said.
Nelson entered the financial profession through his father's company, Slawson said. He wrote a paper that came to the attention of Dean Witter and started working for Morgan Stanley Dean Witter, which would eventually sell the commodity division to Carr Futures with offices in the World Trade Center.
Her nephew's remains were found and identified through DNA, Slawson said. They were cremated and buried in New York City before additional remains were found.
His wife, Elizabeth Crawford, an artist who had a gallery opening in Manhattan just days before 9/11, has relocated to Virginia, Slawson said. The oldest of her nephew's two children, Ingrid, just started college at Johns Hopkins, she said.