BLHS

junior achieves Eagle Scout rank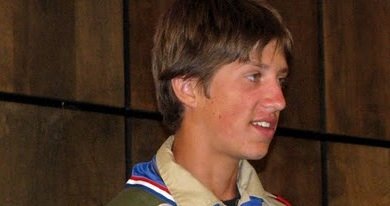 Lee Maughmer, a member of Basehor Boy Scout Troop 169, was honored in August for achieving the rank of Eagle Scout.
Lee, a junior at Basehor-Linwood High School, led other scouts from Troop 169 in building and installing four benches around the walking trail at Basehor United Methodist Church as his Eagle project. He passed his Eagle Board of Review in April, and his Eagle ceremony was Aug. 14.
A member of the regional honorary scouting organization the Tribe of Mic-O-Say, Lee has participated in scouting since kindergarten. He is the son of Pam and Glen Maughmer. His older brother Cameron is also an Eagle Scout.