Allegations, health insurance benefit questions preceded Loughry's firing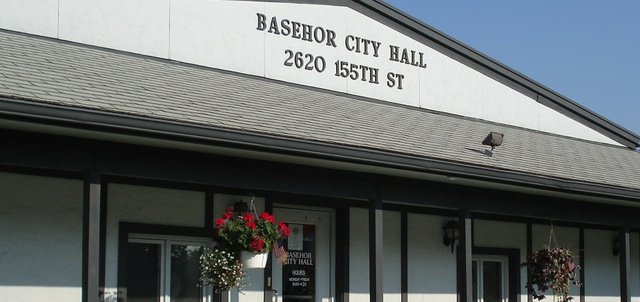 Editor's note: This is the first in a series of stories examining events that preceded the firing of former Basehor City Administrator Mark Loughry. The stories are based on documents obtained by the Sentinel and interviews with the people involved.
At least seven weeks before making a motion last week to fire Basehor City Administrator Mark Loughry, Basehor City Council President Dennis Mertz contacted law enforcement offices regarding an alleged crime committed by Loughry, according to correspondence obtained by the Sentinel.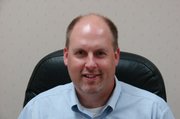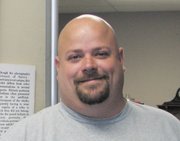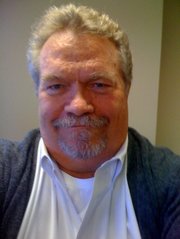 In an Aug. 1 letter to Basehor City Attorney Shannon Marcano verified as authentic by multiple recipients, Mertz said he had contacted the offices of the Kansas attorney general and the Leavenworth County attorney about "improper action and/or criminal activity" committed by Loughry. The alleged crime involved the city's payment of health insurance premiums for Loughry's family, the letter said.
Questions about Loughry's health benefits also were raised in an April 2010 letter from Patrick Reavey, the city attorney at that time, to Basehor City Council members and Basehor Mayor Terry Hill. In that letter, obtained by the Sentinel through an open-records request to the city of Basehor, Reavey wrote that Hill and Loughry had improperly revised Loughry's contract with a handwritten annotation allowing for the city to pick up the cost of health insurance for Loughry's family, without city council approval.
Hill and Loughry said in interviews with the Sentinel the handwritten change to the contract was not a revision but a clarification. The council, they said, had intended to allow Loughry to receive the same benefits he had received from the city of Hays, his previous employer, and those included 100 percent payment of health insurance premiums for his family. The only reason the contract did not explicitly allow for those benefits, Hill and Loughry said, was because of an oversight by Reavey.
Loughry said he believed Mertz wanted him to be fired because of a desire for more control over the city government, and Mertz had used the health insurance issue as justification.
"For Council Member Mertz to bring that up now is a stretch," Loughry said. "He is just looking and grasping at straws, in my opinion."
But Mertz, who was a council member when Loughry was hired, said he had never agreed to allow Loughry to receive full medical coverage for his family. Former council member Jim Washington and current member Iris Dysart, both of whom were also on the council at that time, also said they had never agreed to provide those benefits.
Mertz said the health-insurance issue was just one of several factors that led him to seek Loughry's removal (the Sentinel will address those issues in future stories in this series). Mertz viewed his decision as part of his fiduciary responsibility to taxpayers as a council member, he said.
"This is not a political move," Mertz said. "This is a move to do right by the constituents."
QUESTION OF INTENT
The seeds of the current dispute over Loughry's health insurance date to before Loughry ever became Basehor's city administrator.
In the summer of 2009, before Loughry signed his contract with Basehor in August, he asked Hill for the city to provide his family with full health coverage, Hill and Loughry both told the Sentinel.
Loughry said he did not want to take an effective pay cut in Basehor by receiving fewer benefits than he had in Hays.
"Is it going to send me to the poorhouse to pay my family's insurance?" Loughry said. "No. The reason I asked for it is because that's what I was receiving in Hays."
A June 23, 2009, email from Loughry to Hill, included as evidence with Reavey's 2010 letter to the city council, confirms that Loughry reported that the city of Hays had paid for 100 percent of his family's health insurance, and that he requested that Basehor do the same if he were to become its city administrator.
But when it came to the council's response, those involved told the Sentinel different stories.
Hill said he and some other council members were hesitant to pay for 100 percent of the premiums for Loughry's family when other city employees must pay for half of their family's coverage but made a final decision to allow it.
"The general consensus of council at an executive session was that it was OK to pay his benefits," Hill said.
Mertz, Washington and Dysart all denied they had ever given consent for Loughry to receive those benefits, though.
Washington said he remembered Hill told him about Loughry's request for the full family coverage, but he never agreed to provide it.
"My reply to Terry at that time was, 'He should be treated as everybody else,' " Washington said.
Dysart said she could not recall hearing Loughry had requested the extra benefits, and Dysart said she never would have agreed to such a request.
"Why should he receive any more benefits than the other employees?" Dysart said.
Whatever the case may have been, the contract Loughry ultimately signed in August 2009 did not state the city would pay health insurance premiums for his family.
In Reavey's 2010 letter, he wrote that Loughry had sent him a revised proposed contract on July 20, 2009. Reavey wrote that Loughry made no correction to the section regarding health insurance; Loughry told the Sentinel he did make a correction allowing for his family's premiums to be paid, which Reavey failed to put in the final version of the contract.
Loughry said before he signed his contract, he asked Reavey if he had made his requested corrections, and Reavey said he had. Loughry said he noticed the contract did not spell out those additional benefits the day after he'd signed it, and he told Hill about it.
In an April 2010 email to the council responding to Reavey's accusations — verified for the Sentinel by Loughry and a recipient — Loughry wrote that he did not tell Reavey about the issue because he did not want his first interaction with the city attorney to involve pointing out a mistake he had made.
Reavey, contacted by the Sentinel last week, declined to comment further on what he wrote in the letter. He said he hoped the council and Loughry would both move past this month's incident.
"I never intended for the letter to be public record," Reavey said, "but now that it is, I stand behind everything that's in the letter."
REVISION, OR CLARIFICATION?
Soon afterward, Loughry's contract did state the city would pay for his family's insurance, because of a handwritten addition.
In Loughry's contract on file with the city, in a sentence stating "The City agrees to pay the premium to cover Employee" for medical insurance, a handwritten note interjects: "and employee's family." Next to that note, in the margin, are the initials "M.E.L." and "T.H."
After Loughry signed his contract, Loughry and the city clerk at that time, Mary Mogle, came to Hill and asked what to do about the benefits for his family, Hill said. He told Loughry that he would still receive those benefits, because that had been the council's intent, Hill said.
To assure Mogle that those benefits should be paid, Hill made the handwritten annotation in the contract, and Hill and Loughry initialed the addition, Hill said.
Reavey wrote in his 2010 letter that such a change should have been made by a vote of the council, authorizing Hill to revise the contract.
"The bottom line is no one has the authority to revise a contract entered into by the City without getting authority to do so from the City Council," Reavey wrote.
Hill and Loughry characterized the change differently, though: They said it was not a revision but a "clarification," signifying the intent of the council.
"I didn't even know it was an issue, truthfully, until Patrick sent his letter out," Loughry said.
Kim Winn, deputy director of the League of Kansas Municipalities, said a city government generally would need to revise a contract through the same means by which it adopted the contract. That is, if the contract were adopted by a council vote — as Loughry's was —any revisions would require a council vote as well.
Winn said she couldn't weigh in on whether the change in question might qualify as a revision or as a clarification, though.
Hill said he told the rest of the council he had made the handwritten change, and none of the members objected. Mertz, Dysart and Washington disputed that point, though.
Mertz said as far as he had known, Loughry had been paying for half of his family's insurance.
"I was shocked," Mertz said.
Soon after Reavey sent his letter, on April 21, 2010, the council discussed Reavey's allegations in an executive session and took no formal action afterward.
Hill said the council had decided no further action was necessary. But Mertz said he told Hill during the executive session he wanted the council to formally adopt a revised contract or for Loughry to stop paying the additional benefits.
Washington said he could not comment on what exactly was said that day because it was in closed session, and Dysart said she could not recall what was said.
Mertz said the responsibility to bring the issue before the council to be corrected would fall on Loughry and Hill, who both help set the council's agenda. Because that never happened, Mertz said, he again assumed Loughry had begun paying for half of his family's insurance.
This summer, Mertz said, he learned that wasn't true.
SUGGESTIONS OF CRIME
Mertz said he asked Hill about Loughry's insurance again after, while looking over the city's proposed 2012 budget, he discovered the city was still paying the additional benefits.
At that point, Hill said he asked Marcano, the current city attorney, about the insurance issue. Hill and Loughry both said Marcano determined that, even without the handwritten note, Loughry's contract did not prevent him from receiving full health coverage for his family, even though it did not explicitly require it.
When Mertz said he still was uncomfortable with the contract, Hill said, Marcano wrote up a proposed contract addendum that included the additional benefits and also specified that Loughry would be subject to any cost-of-living adjustments made to city employees' wages. The council last month approved a wage increase of 3 percent for non-police employees.
The proposed addendum appeared on last week's consent agenda, meaning it was set to be approved without discussion. But Mertz made a motion to move it to the regular agenda, and the council voted to do so.
Near the end of the meeting, the council voted down the addendum. Minutes later, Loughry was fired, council member David Breuer stormed angrily from Basehor City Hall and the council adjourned.
But well before that meeting, Mertz had contacted the offices of the Kansas attorney general and the Leavenworth County attorney about a possible crime committed by Loughry, according to a Sept. 2, 2011, letter from Marcano's law firm, White, Goss, Bowers, March, Schulte and Weisenfels of Kansas City, Mo.
(The letter defended Marcano against an ethics complaint made by Mertz after Marcano told Hill about Mertz's accusations against Loughry. The letter stated, "It would have been unethical for Ms. Marcano not to have acted as she did." Kansas Disciplinary Administrator Stanton Hazlett dismissed Mertz's complaint, according to a letter from Hazlett also obtained by the Sentinel and verified as authentic by multiple recipients.)
Mertz said he could not confirm whether he had filed complaints with any law enforcement offices and said he could not comment on the matter, saying it was legally sensitive.
Loughry called Mertz's suggestion of criminal behavior "irresponsible," saying such accusations had no merit and were unfairly damaging to Loughry's reputation.
"I think, especially as an elected official, a public official, you should be a little more careful of the things you accuse people of doing," Loughry said.
Hill said he did not take Mertz's claims seriously.
"I completely discounted it as just typical Dennis," Hill said.
Loughry said neither Mertz nor anyone else had ever come to him with any concerns about the health benefits he was receiving. If anyone had, Loughry said he would have been willing to bring the issue up for a council vote. He also questioned why council members waited until now to dismiss him, when they had found out about the insurance issue more than a year earlier (with the exception of Box, who was not on the council at that time).
"It just seems sketchy to me that, a year and a half later, they've chosen to use this as a reason for their action," Loughry said.
Mertz said the insurance issue was only one reason for his motion to fire Loughry, and he was tired of hiding the issue from public view in closed-door discussions.
"I have an obligation to the constituents of this city," Mertz said. "If I find something, I need to follow it until it's done."
Attempts to reach Bill Moyer and Breuer, who also were on the Basehor City Council at the time of Loughry's hiring and Reavey's letter, for comment were unsuccessful.