Jalapenos opens to large crowds in Tonganoxie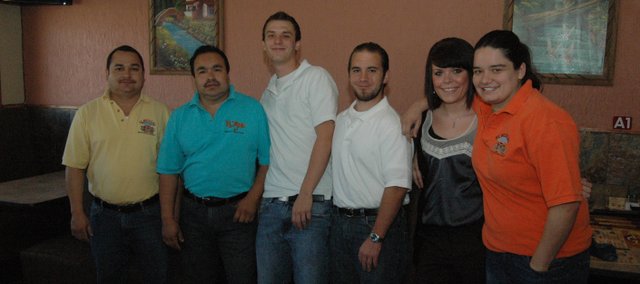 The banner on the west side of Jalapenos Mexican Grill in Tonganoxie has changed from "coming soon" to "now open."
Residents have seemed to take notice.
The restaurant, at 215 West St. (U.S. Highway 24-40), opened Monday and has been a popular spot for folks dining out.
Asked whether the opening week has exceeded expectations, general manager Valente Hernandez said "honestly, yes."
Restaurant owner Francisco Mendez, who also has three El Mezcal locations in Lawrence and two in Topeka, originally had planned to open around the beginning of the year, but waiting on parts for a new cooler, as well as various licenses, delayed the process, Hernandez said.
Hernandez said El Mezcal opened the Tonganoxie location because there was a demand for Mexican food in the community. Local residents have been receptive, Hernandez said.
"Everyone's been telling us that they're happy for us to be here," he said. "They hope business is good."
The menu is similar to that of El Mezcal restaurants and the burrito gigante, chimichanga and fajitas.
The restaurant has a staff of eight consisting of local residents and some from El Mezcal locations, but Hernandez said he plans to hire more local help.
The restaurant is open 11 a.m.-10 p.m. seven days a week, but could move its closing time to 9 p.m. with the exception of Fridays and Saturdays, Hernandez said.
"Jalapenos is just thankful for all the people who have come here and supported us," Hernandez said.