BLMS

student serves as page for state representative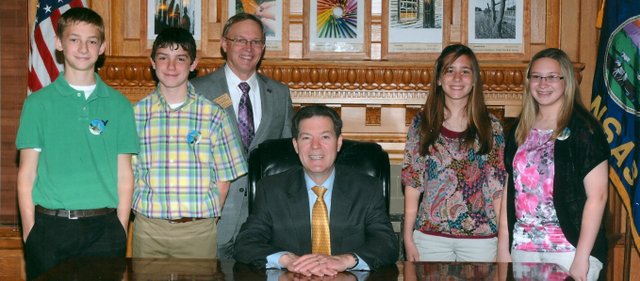 A Basehor-Linwood Middle School student served as a page for a state representative for one day last month at the state Capitol in Topeka.
Zach McKnight of BLMS was a page for Rep. Tom Moxley of Council Grove on March 29.
Zach and three other pages spent the day exploring the Capitol, working during a House of Representatives session and having lunch with Moxley.